Running Around The World with a Camp Friend
Running Around The World with a Camp Friend
By Toni Davison Levenberg, Camp Director, Steve & Shari Sadek Family Camp Interlaken JCC
Camp people always talk about how camp friends are the best friends. There is even a hashtag: #campfriendsarethebestfriends with 18,158 uses on Instagram. The immersive experience of living together for a significant amount of time connects you in a way that you cannot really even articulate to a non-camp person. You might even refer to these friendships as family or magical.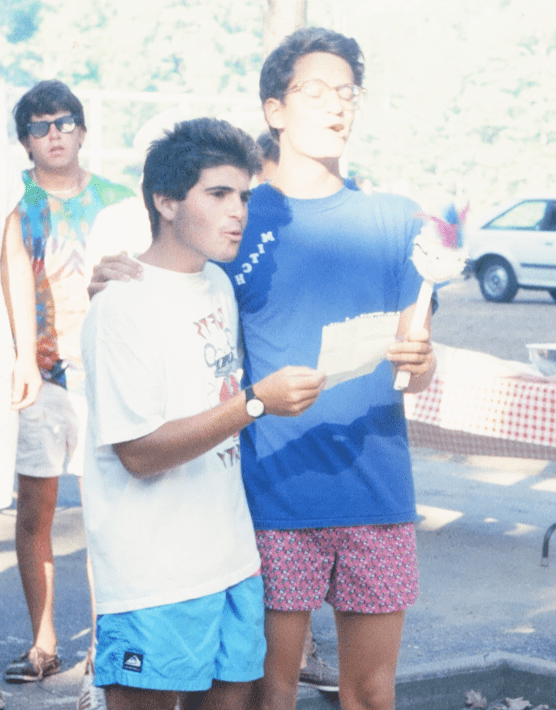 I recently stumbled across the hashtag #campfriendsareforeverfriends, which has resonated with my twelve-summer tenure at Camp Interlaken. Our campers and alumni really love each other. They are family. They have experienced everything together, even remotely, since they were little. In their adulthood, they bring their children together to share experiences.
Directing a Camp where 50% of our campers are children of alumni, I hear many stories of magical friendships, but I want to focus on one specific friendship: David and Mitch.
In 1977 in Eagle River, Wisconsin, David Samson stepped off the camp bus into the unknown territory of Camp Interlaken. He was a first-time camper, 11 years old, and ready to conquer camp. Immediately, he met Mitch Moser, a second-year camper, also 11 years old, and had already conquered camp on the heels of his older brother. David and Mitch became fast friends and shortly thereafter, they became family. They remained friends throughout their entire camp careers, which were very long. Both participated in Interlaken's Ozrim (staff in training) program, were counselors, and held positions on the leadership team. Their lives were intertwined. Throughout their lives, and across 1500 miles from Milwaukee to South Florida, David and Mitch stayed connected and have spent family simchas and many other wonderful occasions and visits together.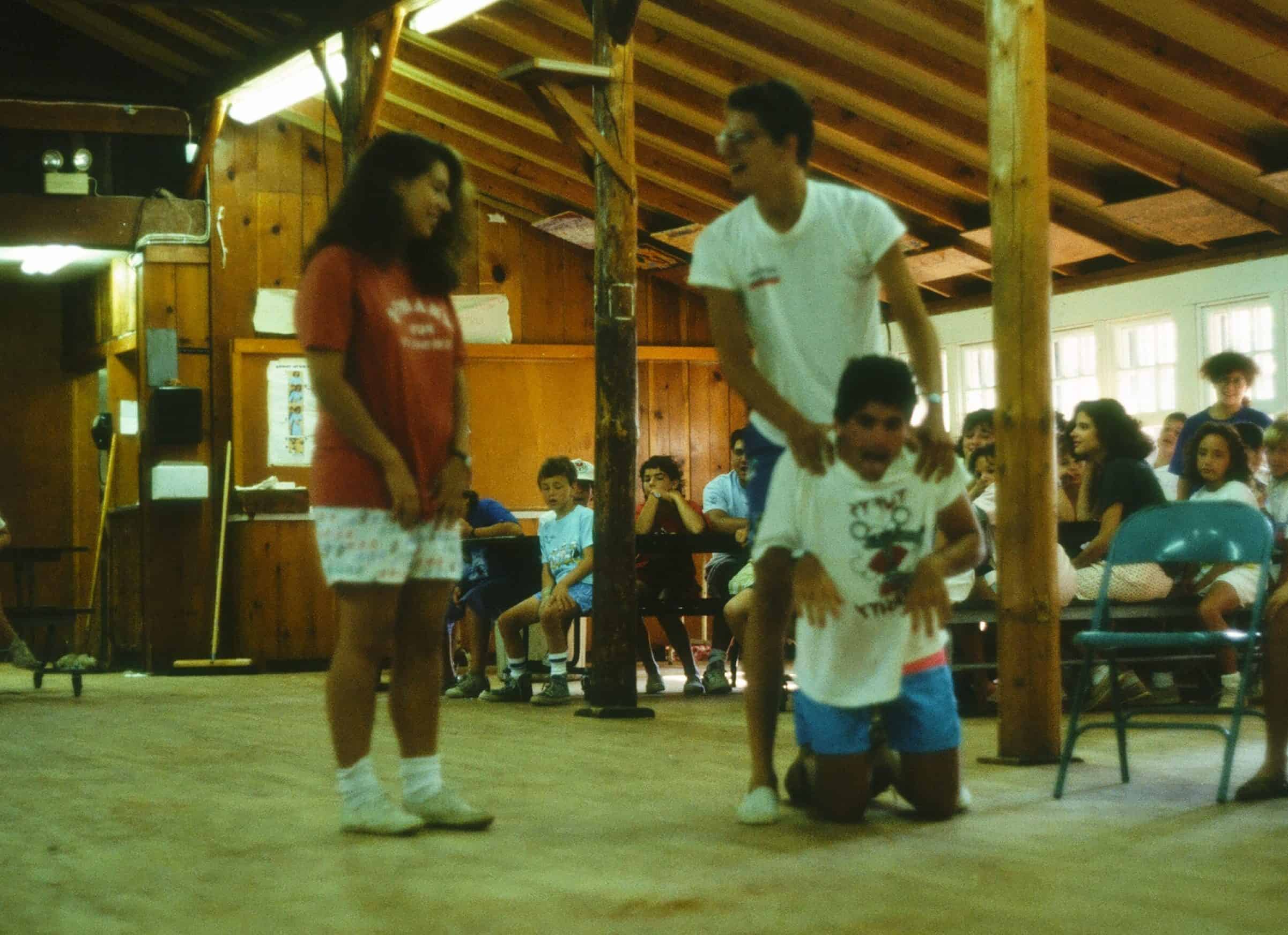 We say that we would do anything for our family including running to the end of the earth (and back) for them. Literally, that is what is about to happen. David, who is a runner, a lover of adventure, and an adrenaline addict, pitched to a group of close friends, Mitch and Interlaken Parent, Dr. Debra Carneol included, that they put together a team to run the World Marathon which consists of running 7 marathons on 7 continents in 7 days. David's friends obliged. Their team is called "Hold the Plane," and they are getting ready for the World Marathon to begin. The first race will be on January 31st in Antarctica, and the 777 World Marathon will commence in Miami, Florida on February 5th.
Team Hold the Plane is raising money for eleven organizations that are very close to each of them, and Camp Interlaken JCC is one of the beneficiaries of the fundraising. We are in awe of David, Debra, Mitch and the rest of the team as they are getting ready to embark upon this journey, and we can't wait to cheer on the entire team as they cross the finish line in Miami.
We are so grateful for the power of Jewish camp and the unbelievable friendships that we help to foster every single day. As a movement and a field, we are so lucky to have so many stories of friendship like David's and Mitch's to share because #campfriendsarethebestfriends, #campfriendsareforeverfriends and we're #gratefulforjewishcamp.
We will be cheering David, Debra and Mitch along the entire way!
Learn more about the team, the 777 here!