How to be an Awesome (& Effective!) Supervisor
"The best leaders don't worry about motivating people, they are careful to not demotivate them"  -Jim Collins, Author of Good to Great and Great by Choice
When our staff arrives on the first day of staff training, they are as excited, optimistic, and motivated as they will be all summer. How can we keep the staff we supervise motivated, and by doing so, be a great supervisor?
By managing ourselves. By understanding that, in the words of Jim Collins, "Greatness is not a function of circumstance. Greatness, it turns out, is largely a matter of conscious choice, and discipline."
Do the work and give away the credit. If you are new to the leadership role, chances are you were a staff member that received a lot of credit in the past for good work. You had qualities as a staff member that were praised and recognized by your leadership.  Now you are the leader and it is time to pivot. Insecure leaders still want the credit. Secure leaders push others into the spotlight. Look outside yourself for opportunities to give credit.
Be willing to try new things.  Create room for your staff to experiment and innovate.
Find a way to say yes. View your leadership role as one that removes obstacles your staff faces in succeeding in their job. Where can you simplify, ease, or meet the needs of your staff? When your first reaction is to say "no", ask yourself are you saying no because it's easier for you then finding a way to say yes? See your job as helping those you supervise to succeed.
Hold everyone accountable.  Strong performers are demotivated by seeing that people around them are not being held accountable. Confront, don't avoid, non-performance.
Hold yourself accountable.   When mistakes happen, hold yourself accountable. When people around don't meet your expectations, ask yourself what you could have done differently to set them up for success. Recognize that often people don't fail us, systems do. You need to find another system. Find solutions, not blame.
You don't have to be everything to everyone. If your goals are larger than your need to be liked, then you will reach your goals. If your need to be liked is larger than your goals, then your goal will become the need to be liked.
Operate in a proactive mode. Supervisors who are reactive may be viewed as ineffective by their staff. Work with people to identify the root cause of the problem and solve it, instead of treating the symptoms.
Be organized. Period.
Ask for insight, only if you are actually open to using it. Don't ask for ideas if you really are not open to implementing them.  Whenever possible, ask for input.
Explain yourself. No one is mind reader.
Talk to and not at your staff.
Have a sense of humor.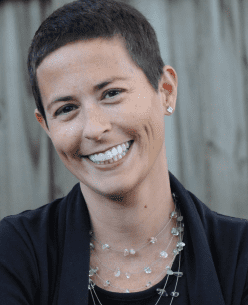 Diana Bloom is a Productivity and Efficiency Coach  andtravels throughout the United States teaching take-away actionable systems to achieve higher productivity and efficiency in all areas of an organization. Diana spends her summers as Head Counselor at URJ Camp Coleman in Cleveland, Georgia supervising 7 unit heads who oversee 80+ bunk staff and over 400 campers per session. Participants around the country have gained knowledge and tools during her seminars, conference workshops, and executive coaching sessions that have enabled them to immediately implement permanent changes in their personal and professional lives.