Meet the Field: Aaron Hadley
Meet the Field:

What's your role?
I am the Executive Director of Camp Ben Frankel and the Jewish Federation of Southern IL, Southeast MO, and Western KY
Where did you get your start in camping?
Camp Ben Frankel!
If you weren't a camp professional you'd be…
Working in a cause-related nonprofit
What is your camp nickname?
H (just the letter)
Your Favorite camp meal is…
Anything healthy that the kids like…or let's be honest CANTEEN!
Your Favorite Ice Breaker
The game Screaming Viking- check it out here
What's a MUST on your camp playlist?
Bless This House
What activity at camp makes you miss being a camper?
Anything HARRY POTTER!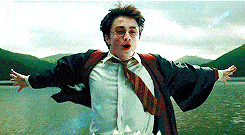 What's always in 
your backpack?
Tell us what Jewish camp is to you, in 6 words
Safe, fun, accepting community; Jewish identity (and gaga of course)