Meet the Field: Marty Rochlin
Meet the Field:


What's your role?
Director at Camp Airy
Where did you get your start?
Camp Airy, Bunk 30, 1984 – my counselors were Joe and Jeremy. Now, Joe and I are on touch on Facebook.
If you weren't a camp professional, you'd be…
I'd be a school administrator – Before becoming a Camp Director I was an assistant principal for 10 years
What's your camp nickname?
It depends on who I'm with … there's a variety: "Marty,"  or "Rock," or "Yoda".
What's your favorite camp meal?
Pizza Bagels
Who was the last camp person you spoke to?
Alicia, my long time friend who also happens to be the Director at our sister camp, Camp Louise! She's in the office next to mine.
What is your favorite icebreaker?
Simon Says – everyone plays and laughs.
What was the best paper plate award you've ever received? 
I tell the best / worst jokes.
What's a MUST on your camp playlist?
YMCA … Sweet Caroline … those are always crowd favorites
What is your favorite hobby?
Currently, our dog Rory. Walking, training, playing, learning … it's my first dog ever.
And I love my Orioles and Ravens!
Best advice you ever received OR words to live by?
Live life joyfully … and: Any pizza can be a personal pizza if you put your mind to it.
What camp activity makes you wish you were still a camper?
Olympics tug-o-war … the energy and spirit and competition are all awesome
What's always in your backpack?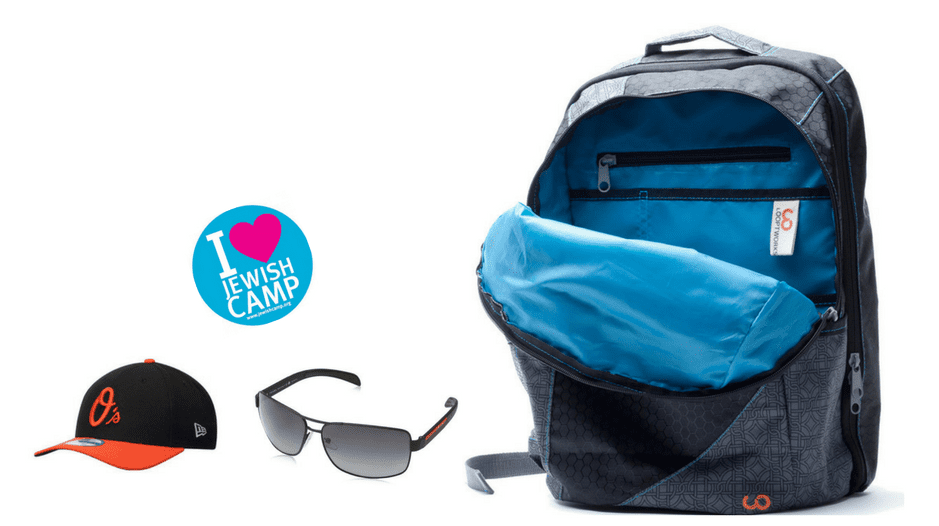 Tell us what Jewish camp is to you, in 6 words.
The best place to grow up