Meet the Field: Sean Carlin
Meet the Field:

What's your job?
I am one of the Assistant Directors at URJ Camp Harlam. Sounds kind of fancy, huh? It certainly has its perks. Specifically, my responsibilities- as one of Harlam's Assistant Directors- include: staff recruitment and hiring, staff engagement, training & development and the direct supervision of our 3rd through 8th grade age-group supervisors. However, the most memorable duties do not fall into a neat category within my portfolio. Responsibilities such as:  being the Master of Ceremony for staff talent shows, leading a wedding for stuffed animals and lighting fireworks for the fourth of July.
Where did you get your start?
I began my time as an overnight camper in the summer of 2005 at (you guessed it) Camp Harlam. I was convinced by a group of friends at my middle school as well as my Youth Group Advisor to give it a chance. Since then, a summer has not passed that I did not spend time at Harlam.
If you weren't a camp professional, you'd be…
A food truck owner and operator. I spent several years working in the kitchens of various restaurants throughout high school and college. My time in the kitchen made me realize my love of cooking. The food truck craze of recent years just seems like a good fit for me. I have plenty of ideas: "Slow Your Roll- from crepes, to taquitos, to egg rolls, if you can roll it we can cook it", "Bubbe's Burritos- Brisket Burritos from the Old Country", and "I'm the Wurst- Savory Sausages for the Saucy Soul."
Your camp nickname was
I was always a full name guy. For whatever reason, everyone calls me, "Sean Carlin."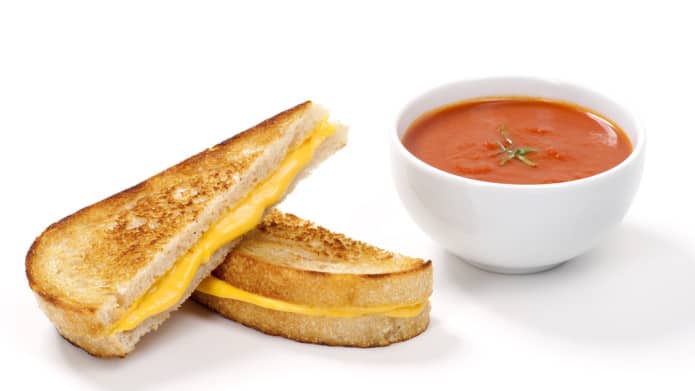 Your favorite camp meal is
Old faithful: Grilled Cheese and Tomato Soup. There is something so warm and safe about a dried out but somehow still greasy grilled cheese and canned tomato soup.
Last camp person you spoke to was
Other than the "camp people" I work with on a daily basis, that would be one of my best camp friends: Josh Fendrick. Josh was my co-counselor for our first two summers on staff, my roommate in NYC after college and is currently working for Bleacher Report, rubbing elbows with NFL players.
Your favorite icebreaker is
I was introduced to a program named "Dyadic Encounters" a few years ago by a colleague who works for Crane Lake Camp. In this program, participants complete sentences that force them to disclose information that most icebreakers don't even come close to touching. I love to talk and I am an open book, so this type of program is right up my alley. I love to see how quickly people find common ground and how soon side conversations start happening between individuals who just met one another.
The best paper plate award/superlative you ever received was
Not to toot my own horn, but I frequently was the winner of the "Funniest" or "Best Sense of Humor" award. You know, it's not glamorous, but someone has to do it.
 What's a MUST on your camp playlist?
The General by Dispatch. If I had a quarter for every peer or camper that has come up to me over the years and said, "I can play the opening guitar part," and completely messed it up, I would be a millionaire. But it was that repetition that makes this song go down as a must have on my camp playlist. It's just so…campy.
What is your favorite hobby?
I love movies. More specifically, I love to memorize obscure lines of movies and then play the "Name the Movie" game with unsuspecting contestants. I am not sure if this is considered a hobby or an odd talent, but it's my thing.
Here's one for you: "You want me to take ya test, I'll take ya test!" (Spoiler Alert: Miracle.)
Best advice you ever received OR words to live by
"Always by Heinz." Anyone that knows me can tell I am not a very materialistic or brand-driven consumer. But my dad always said that Heinz Ketchup is just better and that is just so true. Not to yuck someone else's yum, but the other brands just do not have the full bodied, robust flavor that Heinz provides to my incredibly refined palette.
The camp activity that makes you wish you were a camper
Without a doubt, it's Color War. I started at camp as a rising ninth grader and many of my peers were already at the point of being "too cool" for such a program. I would love to go back and time and experience Color War as eight-year-old Sean. I would have been the camper that went all out with dressing up, losing my voice and dedicating my mind, body and soul to winning.
What's always in your backpack?
A worksheet, program write-up or receipt that I "definitely will need for some reason." I'm not a hoarder, but for some reason I am always convincing myself there will be some value in saving a hard-copy.
Tell us what Jewish camp is to you, in 6 words.
Self-realization and growth alongside lifelong friends. (Yup, totally cheated with the hyphenated word)