Summer Lovin-Valentine's Day Edition- Alanna & Herschel
Alanna Wolf & Herschel Singer
Camp Yavneh
When/how/where at camp did you meet?
We met at Camp Yavneh, where we both spent 14 incredible summers. Since a one-year age gap can make a big difference when you're a camper, it wasn't until we were both counselors that we got to know each other. Our first "date" was a night off from camp at a nearby arcade (what else is there to do at night in New Hampshire?)!
Was it love right away?
Well…depends who you ask. For Herschel, yes! For Alanna, not so much. It took some time, but eventually Herschel wooed her!
Has camp influenced your relationship?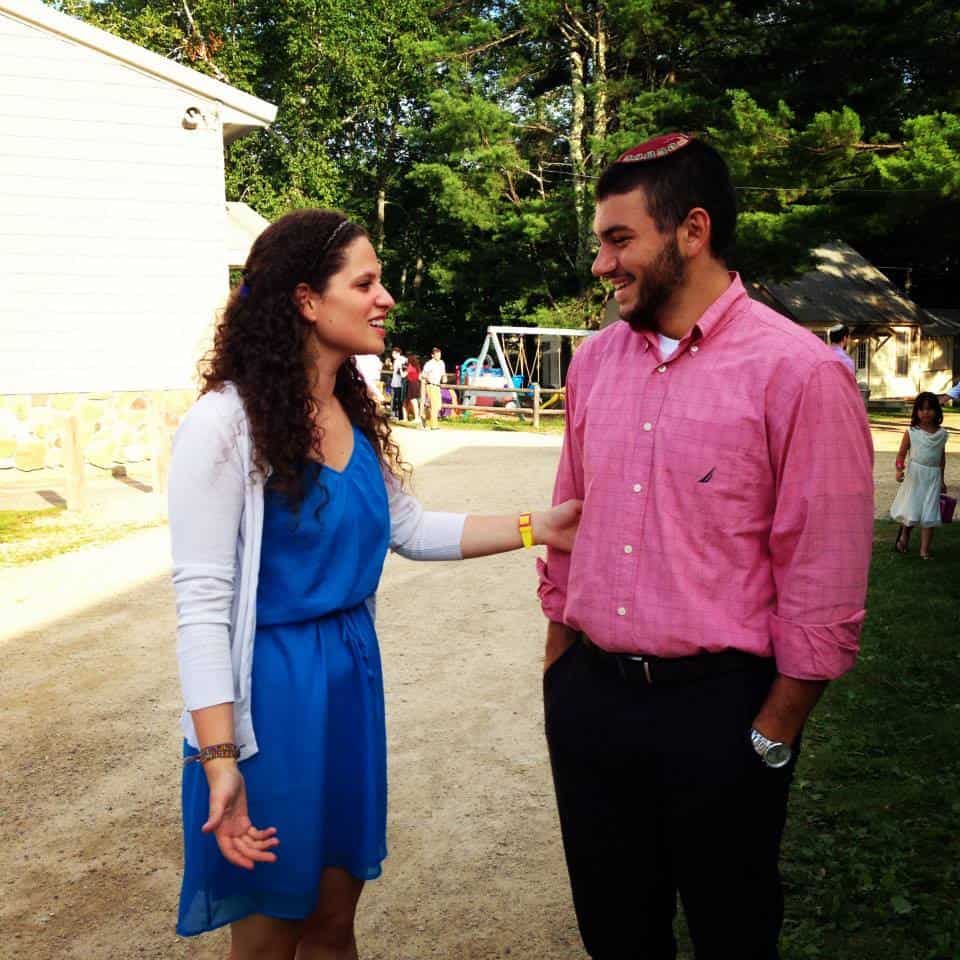 100% – our time at camp influenced our relationship in countless ways. It gave us a foundation full of goofiness, adventure, and fun. Even more so, it gave us a shared understanding of the importance of being part of a vibrant, diverse, and committed Jewish community.
What happened between you when camp ended that summer?
After the first summer our "fling" started, Herschel went off to Israel and Alanna went off to sophomore year of college, including a semester abroad in Dublin. While away, Alanna assumed this relationship was just a summer fling….but Herschel thought otherwise! Herschel looked forward to continuing the relationship back at camp the next summer, while Alanna anticipated no such thing. Well, nearly six years later – joke's on Alanna!
Did you have any camp themed thing at your wedding?
….THE PEOPLE! THE RUACH! THE DANCING! THE MUSIC! While we didn't have a campfire and s'mores  at our wedding, we had an unbelievably rockin' wedding – thanks to the 50+ Yavneh representatives. It was hard to NOT feel camp in that room.
Will you send your kids to camp?
Is that even a question??