Summer Lovin – Anna & Nadav
When/how/where at camp did you meet?
The first time we met was at a camp out! At the time, Anna was working for the URJ in New York City and went to visit URJ Jacobs Camp one summer. While she was walking around the camp with Jonathan Cohen (JC, Director at the time) he got a call to come to the campout for an emergency.
Anna and JC arrived to the scene where they found a loud Israeli in a kilt (Nadav) who was responsible for the calls. Nadav updated JC on the situation and gave him a solution to the emergency. Even though they didn't know each other yet, Anna questioned a solution that Nadav recommended which left him outraged.
Was it love right away?
Fast forward five years later…Anna was visiting camp again. This time it was love at first sight (maybe second) on the tennis courts!
What happened between you when camp ended that summer?
Since Nadav was still living in Israel at the time and Anna was based in New York, we agreed that we didn't want to do long distance. We kept that same conversation going until (of course) we finally decided to do long distance, and 5 months in we knew we couldn't take it much longer, so Nadav decided to move to New York following another summer of camp (of course).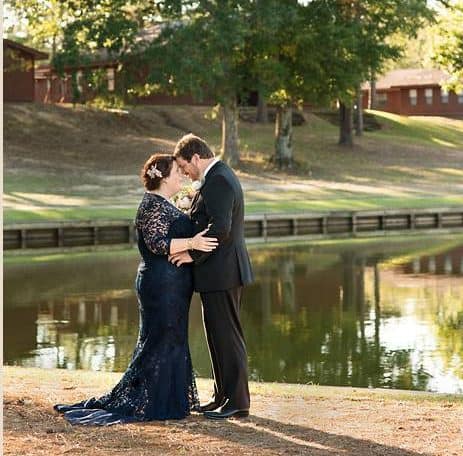 Did you have any camp themed thing at your wedding?
We got married at camp! Our wedding was a full camp program. We had lanyards in the art room, tower climbing in the afternoon, and our rehearsal dinner took place in the dining hall with camp fried chicken! Then our ceremony was by the chapel on Lake Gary.
And don't worry; there was a bonfire with s'mores at night!
Do you find that your time at camp has influenced your relationship?
You could say so! Soon after our wedding Anna became the Director of Jacobs Camp!
Will you send your kids to camp?
All signs point to YES!