Summer Lovin-Valentine's Day Edition- Justin & Molly
Justin & Molly Levy
URJ Camp Coleman
When/how/where at camp did you meet?
We met at URJ Camp Coleman in Cleveland, GA, in 2012. We were both on the leadership team as unit heads. Justin was pretty much in love with Molly from the moment he met her, but she had a boyfriend. Fortunately for Justin, Molly came back next summer, without a boyfriend and Justin immediately let her know how he felt. Luckily for Justin, she felt the same way.
Do you find that your time at camp has influenced your relationship/family?
Is there a percentage higher than 100? Camp speeds everything up. You don't just go on a date and not see them after. At camp you're around them all the time, and because of our jobs, we also worked together basically all day.
In terms of our marriage and family, we got engaged at Coleman, we got married at Coleman, and this past summer (and summer 2018) we were able to not only work at camp but bring our son (who turned 1 at camp this summer) to spend 10 weeks there.
Meeting at camp as adults, and not campers, has allowed us to create a world so that we can make camp a way of life for us and not just a summer thing. Justin works part-time for camp and Molly is the year-round Program Director.
What happened between you when camp ended that summer?
When the summer in 2013 ended, Molly started a new job in D.C., while finishing up her Masters Degree. Knowing how special what we had was, and knowing the hard road it would be to have a long-distance relationship, Justin moved to the D.C. area as well. It was a bit of a risk and spontaneous, but when you know, you know and it was the absolute best decision he's ever made.
Did you have any camp-themed things at your wedding?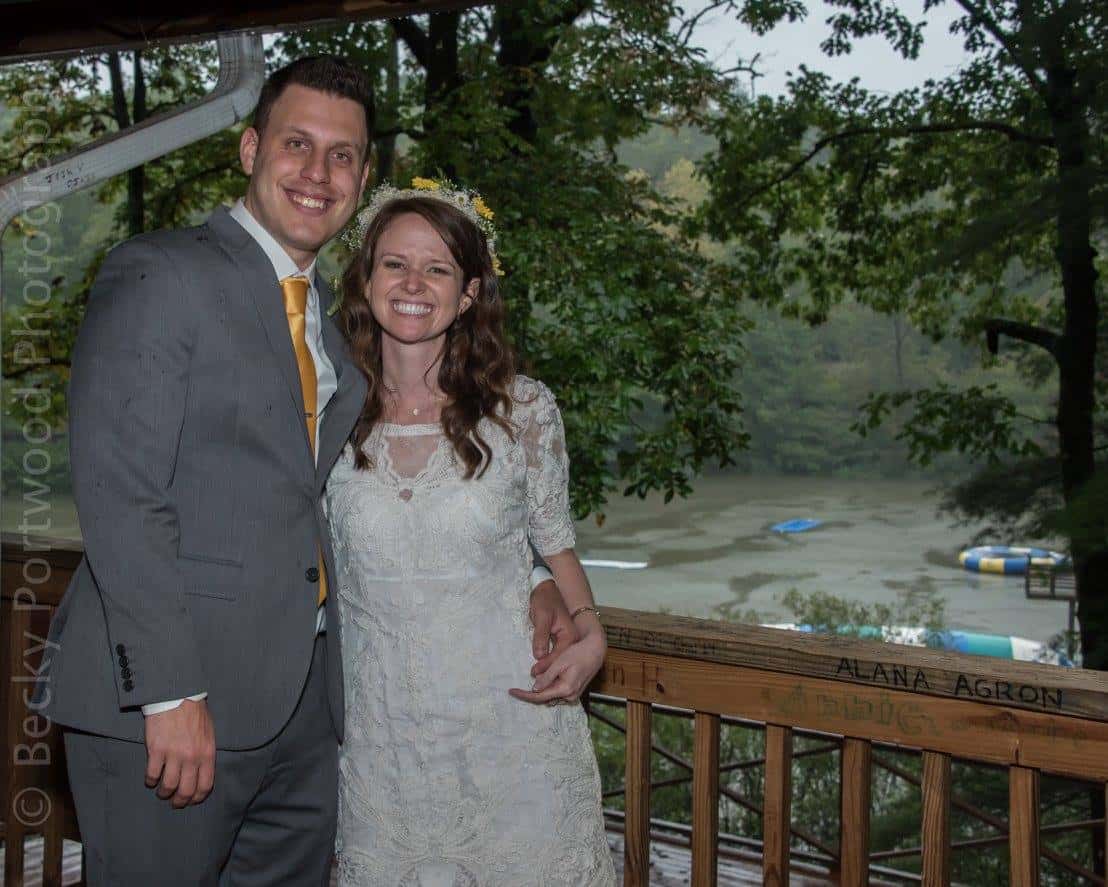 We got married at camp! We rented out the camp for the weekend and invited all of our friends and family to stay on-site and see the place that means everything to us. We hired some ropes course instructors, some lifeguards, we did tye-dye, etc. We really leaned in to the camp wedding theme.
However, as anyone who works at camp knows, you MUST have a rain plan! We caught the very outer bands of a hurricane, which for us just meant rain. It rained the whole weekend but that just meant instead of having the ceremony in our beautiful open chapel, we created a beautiful space in our arts and crafts center. It was better than we could have hoped!
Will you send your kids to camp?
YUP! We technically already do. Our son will have his second birthday at camp this summer, so by the time he is old enough to be a real camper, he will be a pro.