Our Team
FJC's board leadership and professional team exemplify the values we espouse as an organization: commitment, creativity, and innovation. Many of us are Jewish camp alumni ourselves, and we know how it has shaped our own lives. Our connection to FJC's mission and to the field is both personal and professional, deepening our devotion to our work everyday.
Jeremy J. Fingerman
Chief Executive Officer
He/Him/His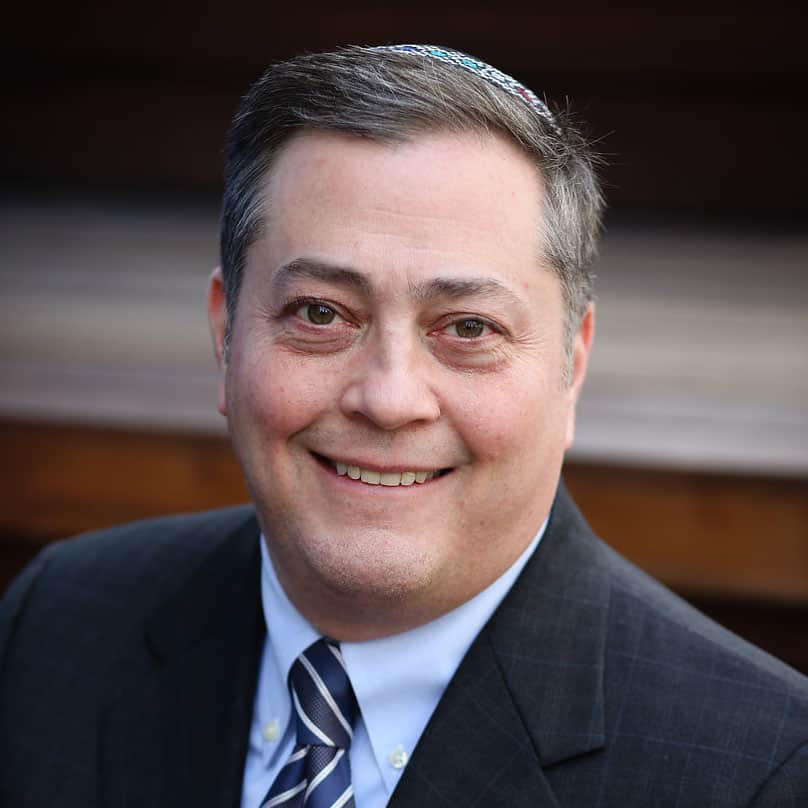 Jeremy has served as the Chief Executive Officer for Foundation for Jewish Camp since 2010. Prior to joining FJC, he had a highly-regarded 20+ year career in Consumer Packaged Goods, beginning at General Mills, Inc, then at Campbell Soup Company, where he served as President of its largest Division, US Soup. In 2005, he was recruited to serve as CEO of Manischewitz.
Jeremy spent many wonderful summers at Camp Ramah in Wisconsin as a child where he discovered the joy of Judaism and made lifelong friends. He started his Jewish communal work in high school, serving as international president of United Synagogue Youth. He since served on many philanthropic boards including Jewish Federation, Israel Bonds, American Friends of Magen David Adom, and his synagogues. Jeremy, a former board Vice-Chair of JPRO (the network of Jewish communal professionals), received the 2023 Bernard Reisman Award for Professional Excellence from Brandeis University.
He received a Bachelor of Arts degree in English Literature from Columbia University and an M.B.A. in General Management from Harvard Business School. He lives in Fort Lee, NJ with his wife and two teenagers.
Favorite camp activity: Capture the Flag
Email Jeremy at Jeremy@jewishcamp.org 
Jamie Simon
Chief Program Officer
She/Her/Hers
Jamie Simon is the Chief Program Officer at Foundation for Jewish Camp. In this role Jamie oversees programs, strategy and innovation. Prior to joining FJC Jamie Simon was the Chief Executive Officer of Tawonga Jewish Community Corporation also known as Camp Tawonga.  Under Jamie's leadership, Tawonga tripled the number of people it serves, expanded its program offerings from summer camp for children and teens to year-round programming offering lifelong Jewish engagement, and doubled its staff and budget. 
Jamie's previous roles at Tawonga included Chief Program Officer and Camp Director. Prior to joining Tawonga, Jamie worked as the Prevention Education Director at United Against Sexual Assault. She holds a B.A. in Psychology and Women and Gender Studies from Sonoma State University. Jamie and her husband and their two children live in the San Francisco Bay Area.
Favorite camp activity: Song session

Email Jamie at Jamie.Simon@jewishcamp.org
Rabbi Avi Orlow
Vice President, Innovation and Education
He/Him/His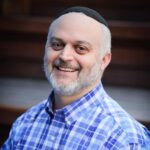 Before joining Foundation for Jewish Camp in 2008, Avi was the Campus Rabbi and Assistant Director of the St. Louis Hillel at Washington University and has held numerous positions as rabbi, educator, and youth leader. He spent 17 years as a camper and then educator at Ramah Camps in Pennsylvania and Wisconsin and YUSSR camps in the Former Soviet Union. Avi has a B.A. in religious studies from Columbia University. He was ordained in the charter class at Yeshivat Chovevei Torah, the open Orthodox rabbinical school. Avi lives in White Plains with his wife, Cantor Adina Frydman, and their children, Yadid, Yishama, Emunah, and Libi.
Favorite thing at camp: giving Paper Plate Awards
Email Avi at Avi@jewishcamp.org
Corey Cutler
Senior Director of Development
He/Him/His
Corey is the Director of Development at Foundation for Jewish Camp, brin
ging with him 13-years of experience successfully raising over $16 million for URJ Eisner and Crane Lake Camps. In 2013, Corey received the "Development Professional Award" by JCamp180, a Harold Grinspoon Foundation program, recognizing his accomplishments in successful fundraising. Previously, Corey had a distinguished 15-year career in public relations and investor relations. As a child, Corey attended Eisner Camp as a camper and counselor. He enjoys traveling, bike riding, yoga, the New York Mets and music of all types. He holds a Bachelor's Degree from the State University of New York at Albany and presently resides in West Orange, NJ.
Favorite camp activity: Breira "free time" of course
Email Corey at Corey@jewishcamp.org
Julie Finkelstein
Senior Director, Program Strategy and Innovation
She/Her/Hers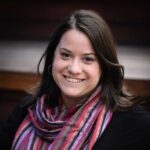 Julie Finkelstein is the Senior Director of Program Strategy & Innovation at Foundation for Jewish Camp. Julie works on initiatives that support Jewish camps and their leaders, particularly those aimed at enhancing the counselor experience. Prior to joining FJC in 2014, Julie was the Associate Director of Slingshot, where she managed a network of next-generation funders and entrepreneurs, the Assistant Director of Capital Camps, the Jewish community camp of the Mid-Atlantic region. Julie got her professional start with Hillel: at Maryland Hillel and at Hillel's international offices in DC. Julie earned an MBA from the George Washington University as a Wexner Graduate Fellow/Davidson Scholar, and a BA in Anthropology from the University of Maryland. She is the winner of the 2016 JPRO Network Young Professional Award. Julie currently sits on the board of Camp Tel Yehudah, where her own Jewish camp story began. Julie, and her outrageously cute puppy, Penny, are based in Brooklyn, NY.
Favorite camp activity: Ice Breakers!
Email Julie at julie@jewishcamp.org
Briana Holtzman
Senior Director, Organizational Development
She/Her/Hers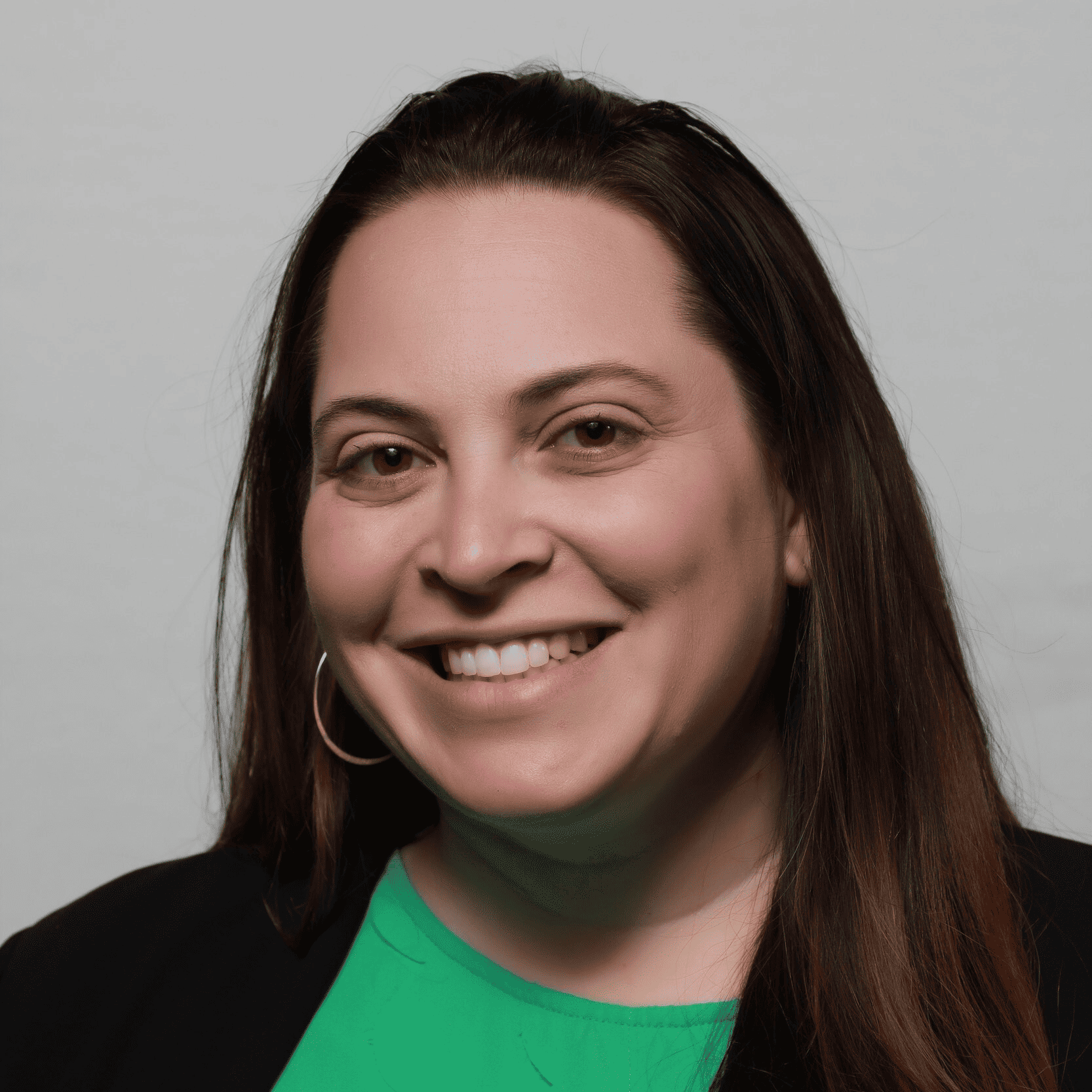 Briana is the Senior Director of Organizational Development for Foundation for Jewish Camp. Previously, she was the Director of the Jewish Teen Funders Network in NYC and the founding Assistant Director of URJ Camp Kalsman in Seattle, WA. In her role at the FJC, Briana oversees a portfolio of programs for field professionals and, as a Chicago area resident, has the pleasure of connecting with local Jewish camps and community. Briana earned her MBA as an FJC Bildner Graduate Fellow from University of Washington and received her B.A. in Law & Society from American University. She is a member of the Sigma Delta Tau Foundation Board of Trustees, an alumna of the UJA Federation of New York's Ruskay Institute for Jewish Professional Leadership, and an alumna of the FJC's Yitro Leadership Program. Briana loves everyday adventures, eating her way through any city, and traveling the world.
Favorite camp activities: Kayaking/Canoeing, Arts & Crafts, and Farm to Table chug
Email Briana at Briana@jewishcamp.org
Rebecca Kahn
Senior Director, Field Expansion
She/Her/Hers
Rebecca is the Senior Director of Field Expansion at Foundation for Jewish Camp, driving strategy to increase enrollment and capacity at camps. She manages FJC's flagship One Happy Camper program, providing incentive grants for first-time campers and advancing the camping agenda across North America in partnership with federations. Additionally, Rebecca manages a diverse portfolio of programs including the Yashar Initiative to increase accessibility for campers and staff with disabilities at Jewish camps, the interest-free loan program to support capital expansion, Competitive Edge which launches specialty tracks at traditional camps and JFAM: Jewish Family Camp initiative. Rebecca is part of FJC's strategic planning and leadership teams.
Prior to joining FJC, Rebecca worked as the Director of College Programs at Jewish National Fund for six years where she created JNF's signature Alternative Break to Israel program; a week-long immersion trip for college students and young adults. Rebecca currently sits on the executive board of Camp Ramah in the Berkshires, is the immediate past president of the alumni association and is the 2018 recipient of the Alumni Leadership Award.  She is a Wexner Field Fellow.  Rebecca graduated from Tufts University in 2003 and has an M.A. in Public Administration and Nonprofit Management from the NYU Robert F. Wagner School of Public Service.
Favorite camp activity: Knockout
Julie Wolpov
Vice President, Advancement
She/Her/Hers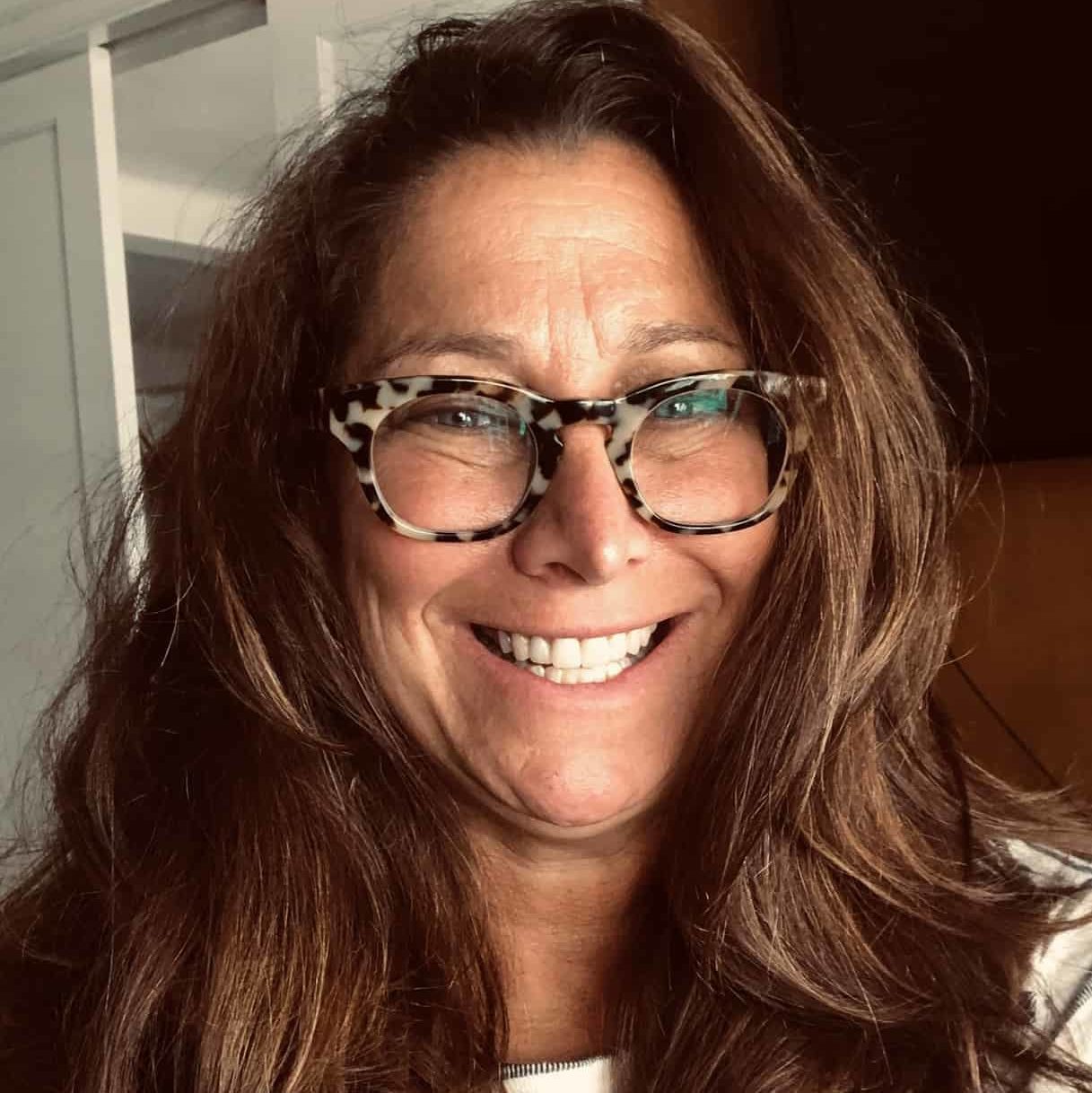 Julie Wolpov is the Vice President of Advancement at Foundation for Jewish Camp. Julie oversees fundraising, development, and communications. Prior to joining FJC, she held a senior fundraising role at Year Up, an organization dedicated to closing the opportunity divide for young adults via career training and education. Julie spent eight years at the JCC Manhattan as Chief Development Officer, where she led its institutional advancement efforts. She has also held positions as Director of Alumni Relations and Annual Giving at Hunter College, Executive Director of Hunter and Baruch College Hillel, and Associate Director, National Young Leadership for United Jewish Communities (known today as Jewish Federations of North America). 
Julie began her career working as Director of Camp Yomi, the 92nd Street Y's day camp. She earned a BS in Child Development and Family Relations from the University of Arizona, and a MSW from Hunter College School of Social Work. Julie is a long-time resident of the Upper West Side, where she currently resides with her husband and teenage daughter. 
Favorite camp activity: Inter-camp games, it brings out my competitive spirit.
Email Julie at julie.wolpov@jewishcamp.org
---
Julia Bessen
FJC Fellow
She/Her/Hers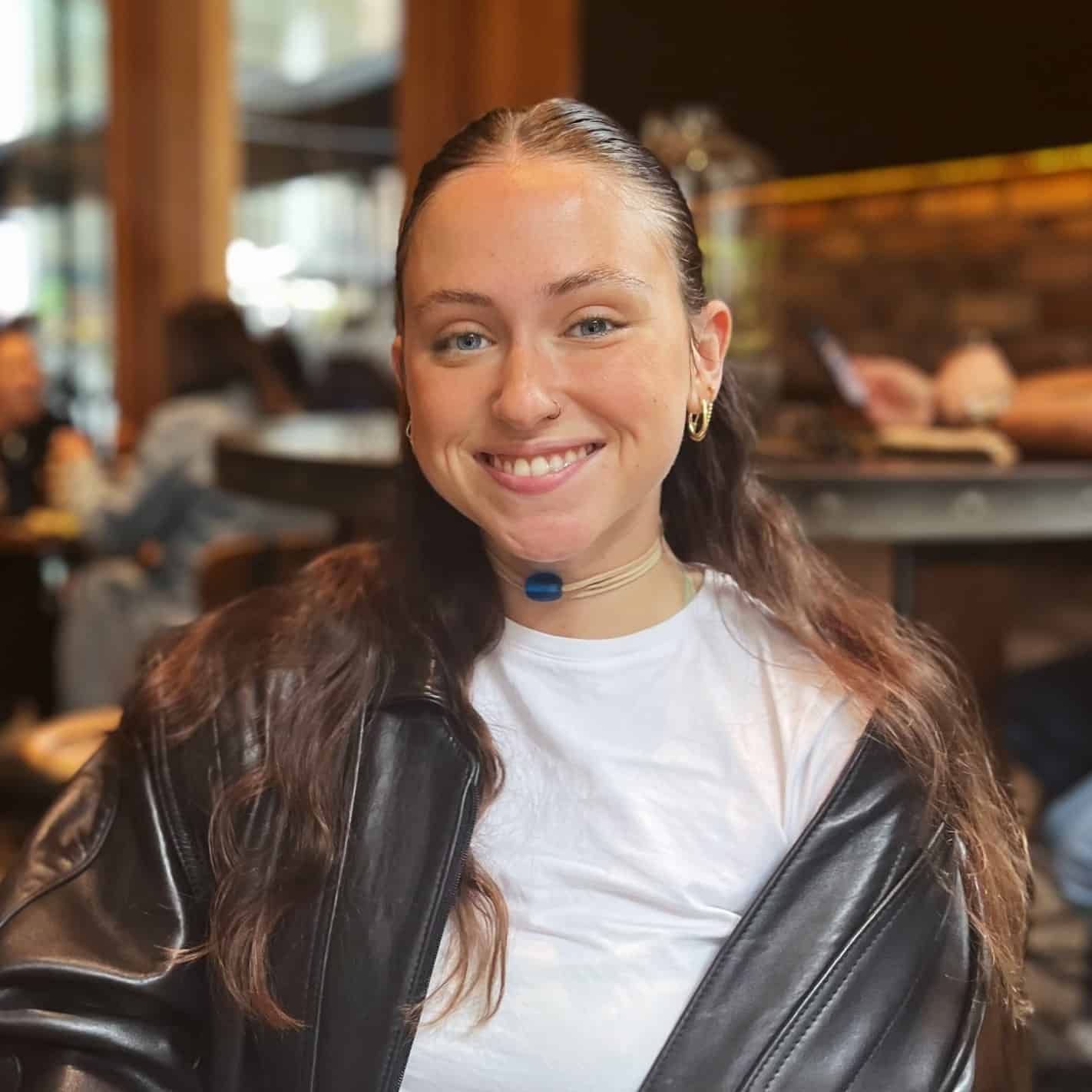 Julia Bessen is honored to be a part of the third FJC Fellowship cohort, joining the team in Fall 2023.
Having attended and worked at Beber Camp, Julia is passionate about the Jewish summer camp magic and the developmental opportunities it presents. In 2019, Julia attended the FJC's Cornerstone Conference, and has stayed connected to the organization since. Within the past five years, she has worn many hats within the FJC including Cornerstone Event Intern, Engagement & Innovation Intern, and Cornerstone Alumni Board (CAB) Member, but she couldn't be happier to now wear the hat of FJC Fellow.
With a fellowship focus on Media and Insights, Julia is able to use her Master of Management from The University of Sydney and Bachelor of Management and Marketing from Tulane University towards researching and developing meaningful insights within the Jewish camping world. In her free time, Julia can be found developing recipes, desperately cheering on the New York Giants, and spending time outdoors.
Favorite camp activity: Dance parties in the dining hall
Email Julia at Julia.Bessen@jewishcamp.org
Bethany Berger
Manager, Learning and Research
She/Her/Hers
Bethany is the Manager of Learning and Research at the Foundation for Jewish Camp. Previously, she has worked for secular and Jewish nonprofits focused on children, youth, and families in a variety of data management and programmatic roles. Bethany earned her MBA from the Heller School of Social Policy at Brandeis University and her BA from American University in international studies.
Bethany grew up attending Camp Wood Haven, a Girl Scout camp in eastern Pennsylvania and worked for a summer before grad school at URJ Henry S Jacob Camp in Utica, Mississippi. In her free time Bethany likes to go on walks with her dog, knit, and read.
Favorite camp activities: song session, arts and crafts, and nature
Email Bethany at Bethany.Berger@jewishcamp.org
Marisa Braunstein
Associate Program Manager
She/Her/Hers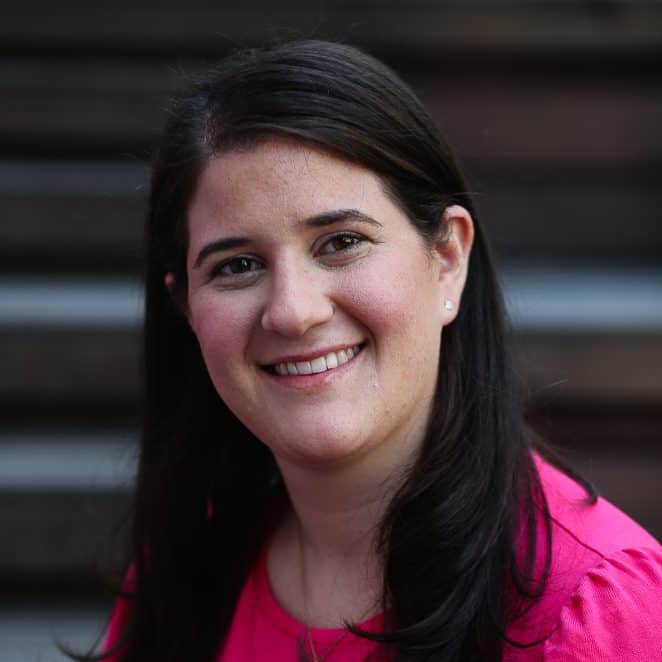 Marisa joined Foundation for Jewish Camp as an Assistant Program Manager for One Happy Camper. Growing up on Long Island, she spent her summers at Camp Lavi in the Pocono Mountains starting as a camper, and eventually moving on as a general counselor and teen tour staff. She cherishes those experiences immensely and remains best friends with her bunkmates. Before joining FJC, Marisa held various positions in sales and social media marketing, in addition to volunteering as a mentor to neglected Israeli children during her gap year in Jerusalem at Midreshet AMIT.  She is committed to the well-being and development of children, and serves as a board member of the AMIT organization's Young Leadership. She is a graduate of CUNY Queens College where she studied Media Studies and Business & Liberal Arts. In her free time she enjoys playing  guitar, writing comedy sketches, and competitive TV show trivia.
Favorite camp activity: Bucket Brigade, Tubing, and Apache Relay
Email Marisa at Marisa@jewishcamp.org
Vera Brichenko
Junior Accountant
She/Her/Hers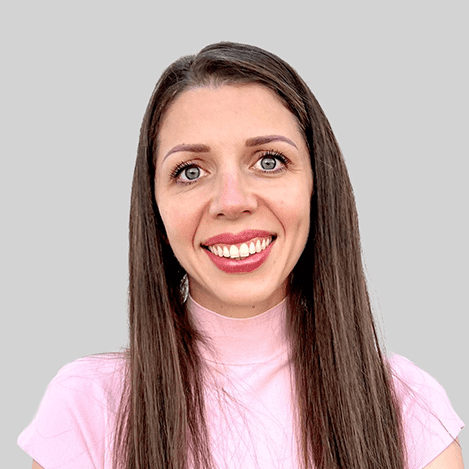 Vera joined the FJC team in December 2022 as our Junior Accountant. She graduated from the College of Staten Island's Lucille and Jay Chazanoff School of Business with a BS in accounting. Vera was born and raised in Saint Petersburg, Russia, and moved to the US by herself at the age of nineteen.
After eight years of work in the for-profit sector, Vera joined the FJC team because she wanted to have a meaningful job working for a cause, a job that goes beyond calculating profits and losses.
Raised by a history teacher, Vera believes that knowledge of one's own heritage, traditions, and culture is one of the most fundamental aspects of a child's upbringing because it helps children better understand themselves and find their place in the world. Vera believes that summer camps create a unique opportunity and a favorable environment for a captivating cultural learning experience that fills kids with joy and pride and is key to their success in life.
Favorite camp activities: Field days, Olympics, and Talent shows
Email Vera at Vera.Brichenko@jewishcamp.org
Michele Friedman
Director of New Camp Initiatives
She/Her/Hers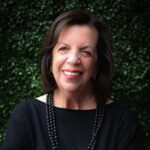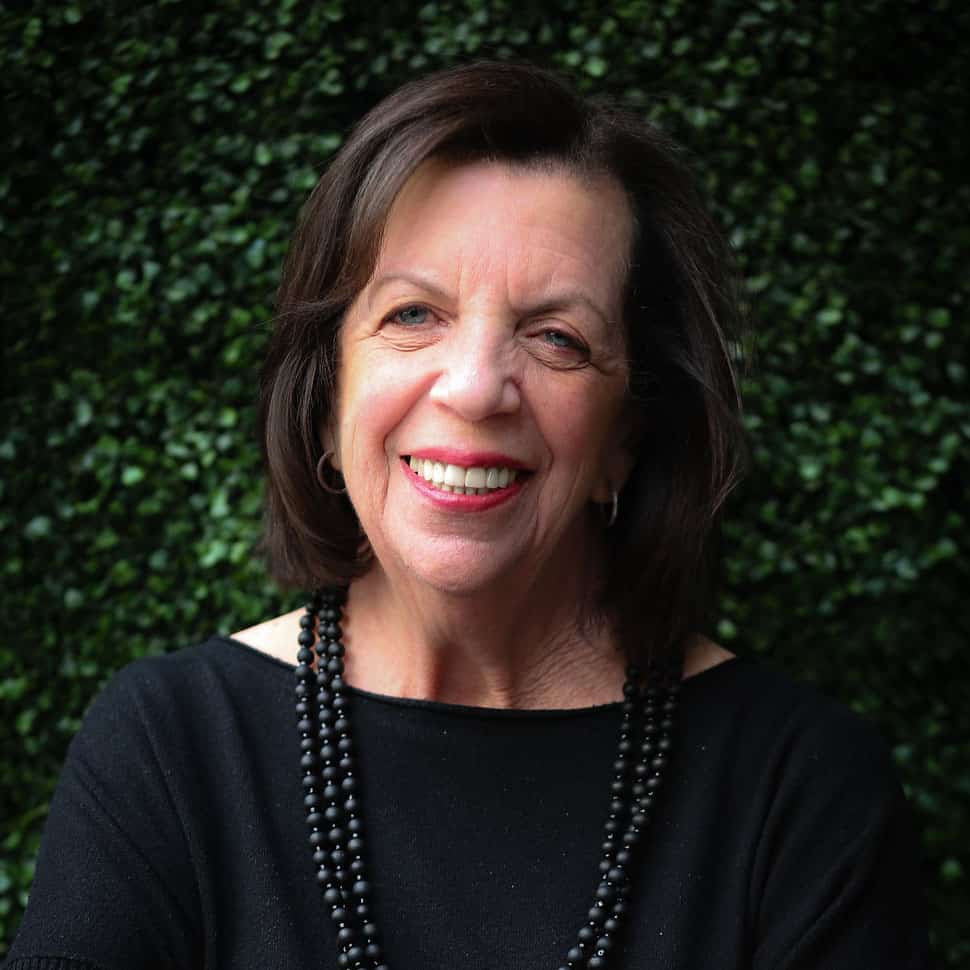 As the Director of New Camp Initiatives, Michele has served as FJC's point person for all new camps and camps in crisis since 2005. In addition to providing consultation and support to seven new Jewish camps, she has provided consulting support to more than 30 struggling camps, enabling them to achieve financial success and sustainability.
Michele is the creator and director of FJC's cutting-edge Specialty Camps Incubator and Accelerator programs which have launched 17 new Jewish specialty camps since 2010. In addition, Michele directed the Day Camp Incubator, creating 5 new specialty day camps in the New York metropolitan area.
As a long-time camp professional. Her camping roots run deep in both traditional and specialty camps. A lifelong camper and staff member at traditional overnight camp, for 30 years Michele was the owner of a family-operated business, pioneers in the operation specialty camps for teens on university campuses across the United States.
Michele's nonprofit experiences focus on another of her lifelong passion – forming and developing new nonprofit organizations focusing on youth development. For more than 20 years, she served as a board member and officer of the American Camp Association in New York (ACA-NYNJ). There she was a founding Steering Committee member and chaired the Tri-State Camp Conference, the world's largest conference for camping professionals. A founding board member and past president of Project Morry, a nonprofit summer camp and year-round youth development program, Michele was also past president of the Ben Appelbaum Foundation, an organization that mentored emerging entrepreneurs.
In recognition of her work on behalf of children in need and the ACA, Michele has received many regional and national awards.
Michele holds a Master of Arts in Special Education Administration from Columbia University.
Favorite camp activity: Olympics
Email Michele at Michele@jewishcamp.org
Maryn Gordon Mucasey
Program Manager – Community Care
She/Her/Hers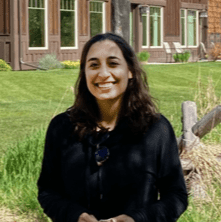 Maryn is excited to join the FJC as the Program Manager – Community Care. She grew up in Phoenix attending Camp Charles Pearlstein in northern Arizona, which later became Camp Daisy and Harry Stein. Maryn holds a bachelor's degree in psychology from the University of Arizona. After graduating she served as the Assistant Director at Camp Daisy and Harry Stein for 4 years. She then completed a graduate program in Social Work and Jewish Non-Profit Management at the University of Southern California and Hebrew Union College. After graduating she continued her camp journey working for Camp Ramah in California as the Alumni and Development Associate, spending her summers at camp focusing on camper and staff mental health. Maryn is excited to use her experience, education and passion for mental health and inclusion to help support Community Care for the field of Jewish camping!
Favorite camp activities: Havdalah and campfires!
Jenna Handler
FJC Fellow
She/Her/Hers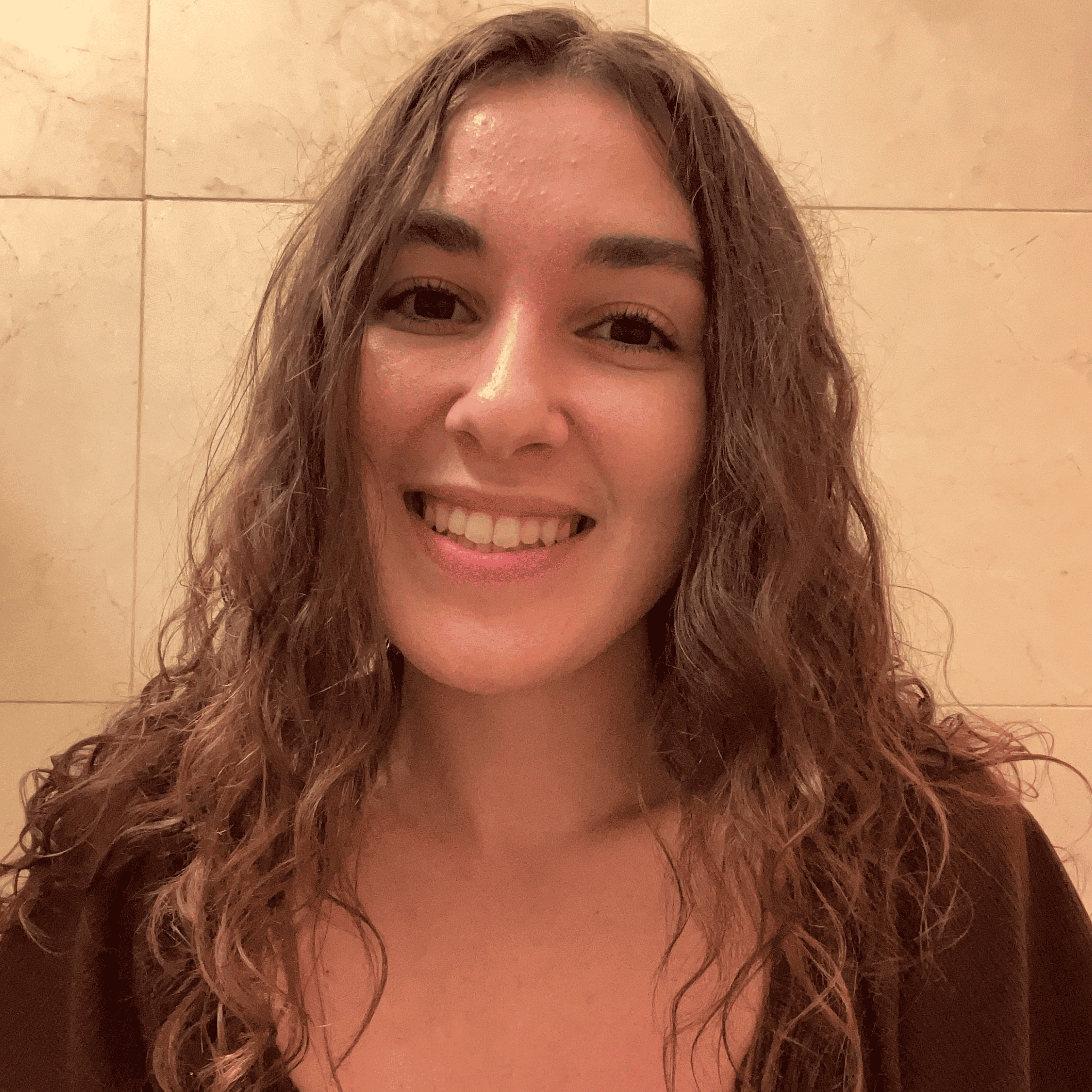 Jenna is thrilled to be joining FJC as a Fellow with a portfolio focus on Day Camp and Early Childhood! Jenna's passion for camp stems from her 10 years at Gindling Hilltop Camp, where she moved from camper to CIT to counselor and songleader. She spent the past summer as the Jewish cultural program specialist at New Country Day Camp, and she is so excited to be transitioning her work to the day camp world!
Originally from Los Angeles, Jenna graduated in 2023 from Wesleyan University with a degree in Psychology. During her time in college, she co-directed Fusion Dance Crew, songled at Congregation Adath Israel, and interned with Free 2 Be Me Dance. Jenna cannot wait to bring her interests in health, accessibility, and art to her work with FJC! In her free time, you can find Jenna hiking, scrapbooking, or hunting for the best ice cream in NYC.
Favorite Camp Activities: Color War & Campfire Talent Shows
Bobby Harris
Director of Southeast Region and Israel Initiatives
He/Him/His
Prior to joining FJC, Bobby spent 36 years serving as Camp Director/Jewish Educator at Camp Young Judaea-Sprout Lake, JCC Camp Arthur-Reeta, and for the last 30 summers as Director of URJ Camp Coleman.  Bobby's undergraduate years were spent at Boston University and Hebrew University of Jerusalem where he majored in Political Science and Religion. He also received a Master's Degree in Jewish Education from Siegal College of Case Western University.  Also, a frequent storyteller and life coach, Bobby lives in Atlanta with his wife Ellen. They have 2 adult children, Max and Sophie, who were lifetime campers and staff members.
Favorite camp activity: singing, stories, and s'mores around the campfire
Randi Honig
Executive Assistant, Program Department
She/Her/Hers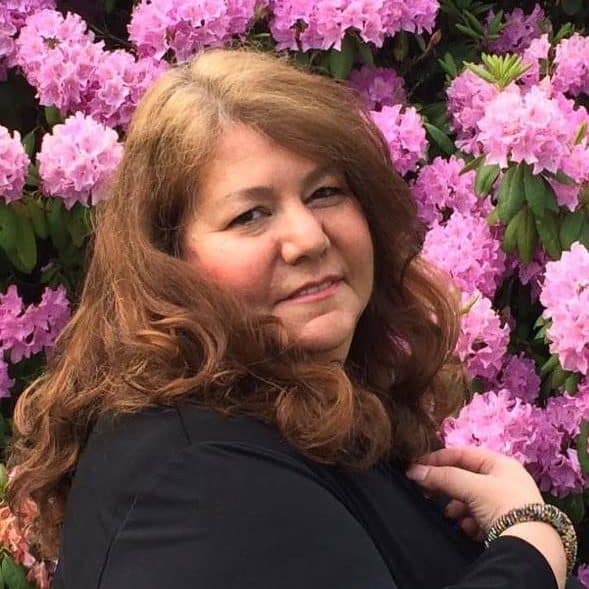 Randi joined the Foundation for Jewish Camp team in January 2015 as the Executive Assistant to the Program Department. Prior to joining FJC, Randi spent thirteen years working as an Executive Assistant/Project Manager at the Apollo Theater Foundation, Inc. in Harlem where she worked closely with senior management, the Apollo Board of Directors and many legendary performers. Prior to her gig in "show biz", Randi had a successful career in advertising as a Media Director. Randi grew up in Massapequa Park, New York and is a graduate of the S.I. Newhouse School of Public Communications at Syracuse University. She also spent six memorable summers at sleep away camp, two of which were spent at Camp Poyntelle Lewis Village in the Poconos where she learned to swamp a canoe and Israel folk dance! Randi lives in Manhattan with her life partner Richard, an attorney and their rescue dog, B3. Her passions include Holocaust Remembrance, Animal Rescue and, to lighten it up a bit, Little House on the Prairie.
Favorite thing about camp: writing color war songs with her friend Mindy, whom she is STILL dear friends with today!
Email Randi at Randi@jewishcamp.org
Maureen Kenmeni
Salesforce Administrator
She/Her/Hers
Maureen is thrilled to join Foundation for Jewish Camp as the Salesforce Administrator. She is excited to support camps, staff, and initiatives on anything Salesforce related and more. Prior to FJC, Maureen worked for many non-profits such as United Way where she served many communities across Boston. She also had the pleasure to work with the Jewish Vocational Services. Maureen also went through the Year Up program as a student where she was blessed to have an opportunity to intensively develop her skills. Maureen studied to earn her bachelor's in art specialized in Bilingual letters. She used to live in Boston, then moved to Dallas, Texas. She loves to travel, enjoys cooking, and spend time with her family.
Favorite Camp Activity: Games and activities

Email Maureen at Maureen.kenmeni@jewishcamp.org
Yevgeniy Klig
Senior Program Manager, Russian Speaking Jewish Initiative
He/Him/His
Yevgeniy Klig is the Senior Program Manager of the Russian-speaking Jewish (RSJ) Initiative at Foundation for Jewish Camp, where he supports Jewish camps in engaging RSJ campers, families, and staff. Prior to joining FJC, Yevgeniy worked as the Senior Program Manager at Genesis Philanthropy Group, overseeing a portfolio of grants in North America and Europe focused on strengthening Jewish identity among RSJ communities. Earlier, Yevgeniy was the Senior Director of RSJ Programming at Moishe House and the Director of Teen Services at Marks JCH of Bensonhurst in Brooklyn, NY. Yevgeniy was born in Odessa, Ukraine and moved to the United States when he was a teenager. He has a BS degree in electrical engineering from Stony Brook University and lives in Cranford, NJ with his wife Lisa, son Zachary, and cat Yuriy.
Favorite Camp activity: The ruthless game of Gaga
Email Yevgeniy at yevgeniy.klig@jewishcamp.org
David Korenthal
Midwest Regional Director
He/Him/His
David Korenthal joined the Foundation for Jewish Camp team as the Midwest Director in March 2023. Previously, he was the Director of Talent Acquisition at Hillel International and worked with mid-career professionals and Jewish educators and Rabbis to bring the best talent to Hillels around the country. Prior to his time at Hillel, he worked at Combined Jewish Philanthropies, Greater Boston's Jewish Federation as the IACT National Program Officer. David is originally from the Chicago area and graduated from Ithaca College in 2010 with a BA in History. He is also a 2016 graduate of the Hornstein Jewish Professional Leadership program at Brandeis University, where he completed dual MBA and MA degrees. David spent time living in Cairo, Egypt, and then a year living, working, and volunteering in Israel as a fellow on OTZMA 26. He then worked as the Engagement Associate at UChicago Hillel. David also spent 14 summers as a camper, counselor, and unit head at Camp Interlaken JCC in Eagle River, Wisconsin.
Favorite camp activity: Anything on the lake- swimming, waterskiing, and windsurfing.
Email David at david.korenthal@jewishcamp.org
Chase Lang
Digital Marketing Manager
We/Our/People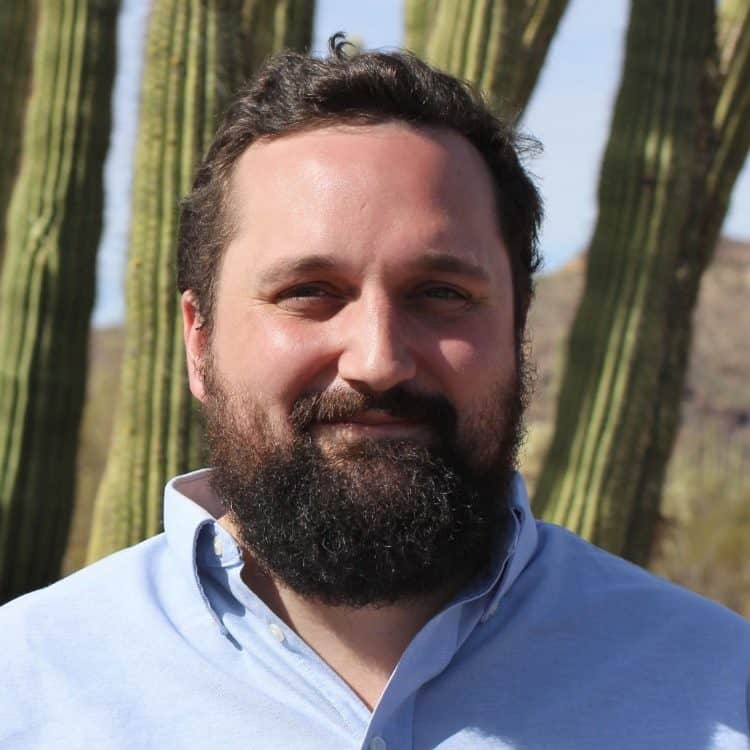 Chase joined Foundation for Jewish Camp in 2021 as the organization's digital marketing manager. Prior to joining FJC, Chase was the Creative Manager for the University of Arizona Bookstores, digital media coordinator for the Tucson Jewish Community Center and Tour Manager & Sound Engineer for various international performing artists. Chase is passionate about promoting sustainability, independent journalism, art, peace, community organizing, and gardening, among many other interests.
Growing up in Baltimore, Chase attended school and day camp at St. Paul's School in Brooklandville, MD before pursuing studies in Design, Printmaking & Painting at Maryland Institute College of Art and Art & Visual Culture Education with an emphasis on Communities and Museums at The University of Arizona.
Favorite Camp Activity: Photo Camp & S'mores!

Email Chase at chase.lang@jewishcamp.org
Justin Leath
Program Operations Assistant, Field Growth
He/Him/His
Justin is excited to be joining FJC as the Program Operations Assistant for the Field Growth team, helping with the One Happy Camper, Jewish Family Camp, and Competitive Edge initiatives.  He was born and raised in Brooklyn. 
Justin fell in love with camp at 8-years-old when he first attended Eisner Camp, staying for 8 years as a camper, and then 4 years as a counselor.  Following his last year at Eisner, he staffed a NFTY in Israel summer trip and then stayed to study abroad at Ben Gurion University.  Justin graduated from Kalamazoo College in 2017, having studied Psychology, Jewish Studies, and Art History.  In his free time, Justin enjoys live music, long walks in Prospect Park, his two cats, and of course, spending time with his camp friends. 
Favorite Camp Activity: Song Session! 
Email Justin at justin.leath@jewishcamp.org
Aimee Lerner
Marketing Director
She/Her/Hers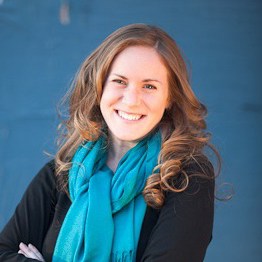 As the Marketing Director at Foundation for Jewish Camp, Aimee oversees our brand management and dreams up new ways to celebrate and share the transformative impact of Jewish camp.  Prior to joining the FJC team, Aimee worked in marketing and recruitment as Admissions Officer for the Rothberg International School at the Hebrew University of Jerusalem and more recently in the field of educational technology. Originally hailing from Las Vegas, Aimee made her way to the east coast for college, acquiring a BA in History of Urban Development from Columbia University and a BA in Modern Jewish Studies from List College.
Some of her best memories are from her days at Camp Foxtail, Camp Ramah in California, and Camp Ramah in the Poconos.  When she's not at the office, Aimee can be found hiking with her family, hunting down the perfect mac and cheese, and singing silly camp songs to her kids.
Favorite camp activity: campfires & late night talks

Email Aimee at Aimee@jewishcamp.org
Teri McGuire
Senior Program Manager
She/Her/Hers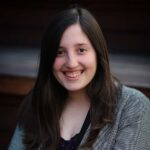 Teri joined the FJC team in 2016. The granddaughter of two Holocaust survivors, Teri was raised to take pride in her Judaism and contribute strongly to the community around her. She strengthened her Jewish identity through her involvement in United Synagogue Youth (USY) where she gained an informal Jewish education and important leadership skills. Her involvement in USY inspired her to spend a year studying and volunteering in Israel after graduating from high school. Following her gap year program, The Nativ College Leadership Program in Israel, she enrolled at Binghamton University and earned a BA in Judaic Studies.
Teri graduated from the Hornstein Jewish Professional Leadership Program at Brandeis University in 2016. There, she earned an MA in Jewish Professional Leadership and an MA in Near Eastern and Judaic Studies. Having spent seven summers as a participant, staff member, and group leader on USY Summer Programs across the globe, Teri is inspired to continue to help young people explore their Jewish connection through her work at FJC! Through her work on our leadership development programs and educational initiatives, Teri is able to see her direct impact on the field of Jewish camp.
Favorite camp activity: Havdallah under the stars
Email Teri at Teri@jewishcamp.org
Rachel Meir
Controller
She/Her/Hers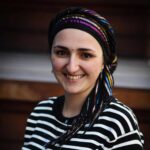 Rachel joined Foundation for Jewish Camp in May 2010 as the Senior Accountant. Prior to joining FJC, Rachel worked for Loeb and Troper LLP, a public accounting firm, for three years as a financial auditor for nonprofit organizations. She received her Bachelors in Accounting from Touro College and is a Certified Public Accountant.
Rachel attended Camp Shorashim for four summers and then spent another four summers as a counselor for day camps in Queens. Rachel lives in Queens, NY with her husband and four happy campers Hodaya, Eliyahu, Yocheved and Bat-Tzion.
Favorite camp activities: Kabbalat Shabbat (Lecha Dodi), Arts & Crafts, Color War
Email Rachel at Rachel@jewishcamp.org
Amy Meltzer
Senior Jewish Educator
She/Her/Hers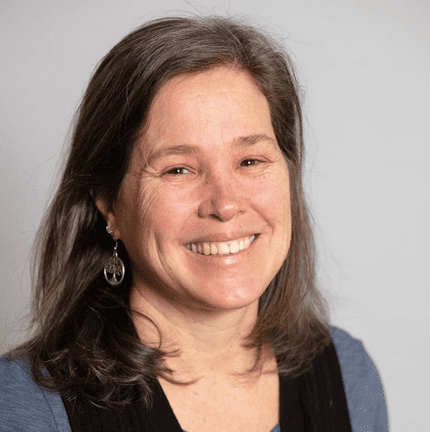 Amy is the Senior Jewish Educator at Foundation for Jewish Camp. As a member of the Jewish educational team at FJC, Amy provides insight and direction for a portfolio of educational initiatives to attract, educate, and engage families with young children and to ensure that the magic of camp is felt year-round and lifelong.
Prior to joining FJC, Amy worked for PJ Library at the Harold Grinspoon Foundation, where she designed in-person and virtual learning for family engagement professionals to strengthen their capacity to engage families with young children. Amy served as the long-time kindergarten teacher at Lander-Grinspoon Academy (LGA) and designed family education for both LGA and Abundance Farm, a Jewish food justice farm in Northampton.  Amy is the author of three children's books – A Mezuzah on the Door, The Shabbat Princess, and Harvest Blessings – and the Jewish parenting blog Homeshuling. She is a former Outward Bound wilderness guide and trip leader for both Tamarack Camps and Olin Sang Ruby Union Institute and is the proud founding director of the Teva Learning Center. In 2015, she was awarded the Covenant Award for excellence in Jewish education and is currently a fellow in the Mandel Educational Leadership Program. Amy received a M.A. in Education at Smith College, a B.A. at Wesleyan University, and spent two years as a Beit Midrash Fellow at the Drisha Institute. She lives with her family in Northampton, MA. 
Favorite Camp Activity: Backcountry Trips
Email Amy at Amy.Meltzer@jewishcamp.org
Staci Myer-Klein
Senior Manager, Operations & Data
She/Her/Hers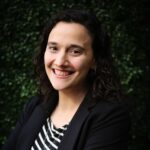 Staci joined FJC in 2014, and as our Senior Manager of Operations & Data, she works to ensure our internal and external systems are running smoothly. Staci manages the day to day of our One Happy Camper grant portal and is our Salesforce administrator. Staci is a proud alumnus of Golden Slipper Camp, which sparked her passion for helping more kids attend Jewish overnight camp. Before FJC, Staci has had various roles in the Jewish community, including at the Jewish Community Project in Tribeca and The Jewish National Fund. She is a graduate of NYU, where she studied Jewish History and Civilization and Psychology. Staci is an alum Baruch College with a Master's in Public Administration.
In her free time, Staci enjoys wandering around NY, doing puzzles, and making friendship bracelets.
Favorite camp activity: Color War
Email Staci at Staci@jewishcamp.org
Brent Novey
FJC Fellow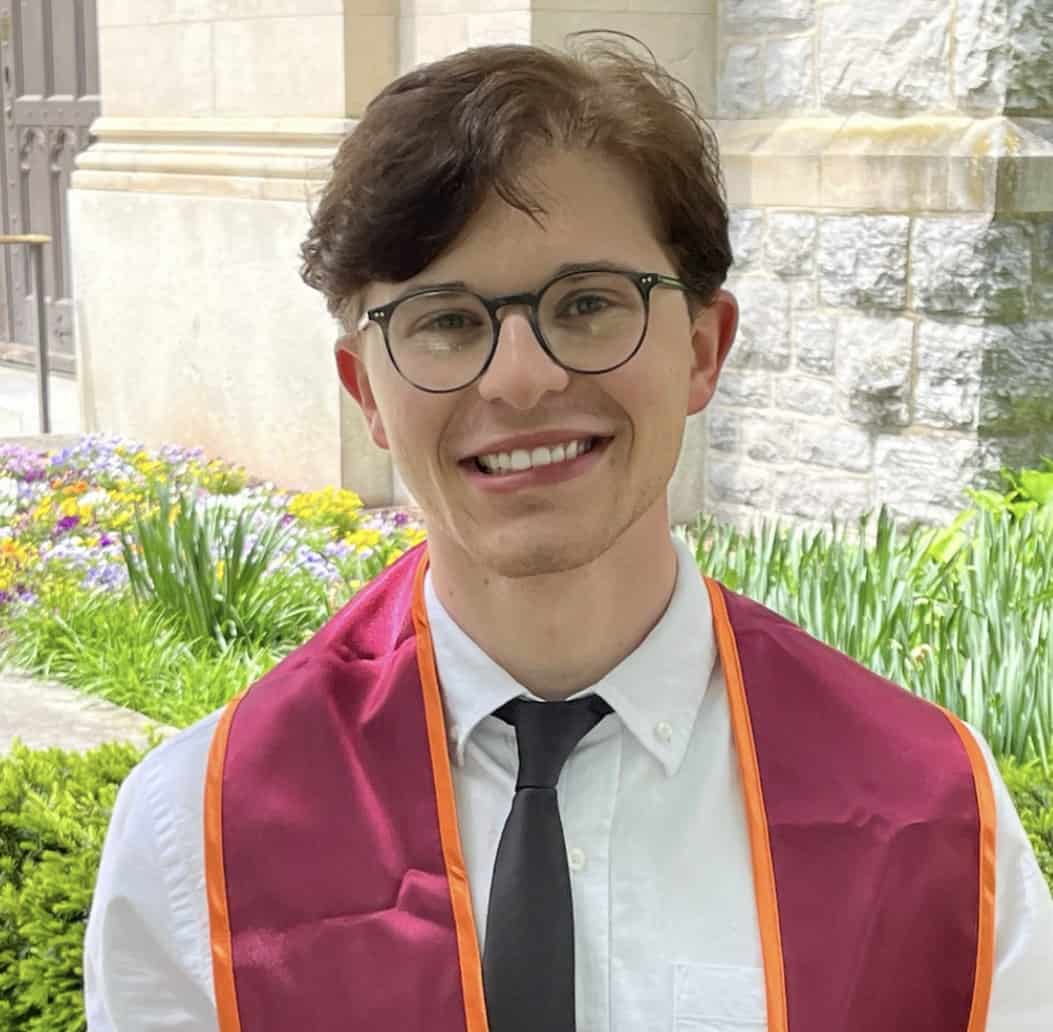 Brent Novey joins the team as a member of the third FJC fellowship cohort, working on a portfolio of staff engagement and Jewish education. Originally from Midlothian, VA, Brent graduated from Virginia Tech in 2023 with a B.S. in Psychology.
Brent spent many summers as a camper at URJ Camp Harlam in Kunkletown, PA, and has since returned as a CIT, staff member, senior counselor, and unit head. Brent's time at camp is what inspired him to work in the field and aspire to provide meaningful experiences for Jewish youth across North America. In addition to camp, Brent loves rooting for the Philadelphia Phillies and 76ers, laughing with camp friends, and spending time with his niece and four nephews. He currently resides in Brooklyn, New York and is always on the hunt for shooting locations from the Spider-Man films.
Favorite Camp Activities: Color war and song session
Email Brent at Brent.Novey@jewishcamp.org
Delia Rankine
Senior Office and Operations Manager
She/Her/Hers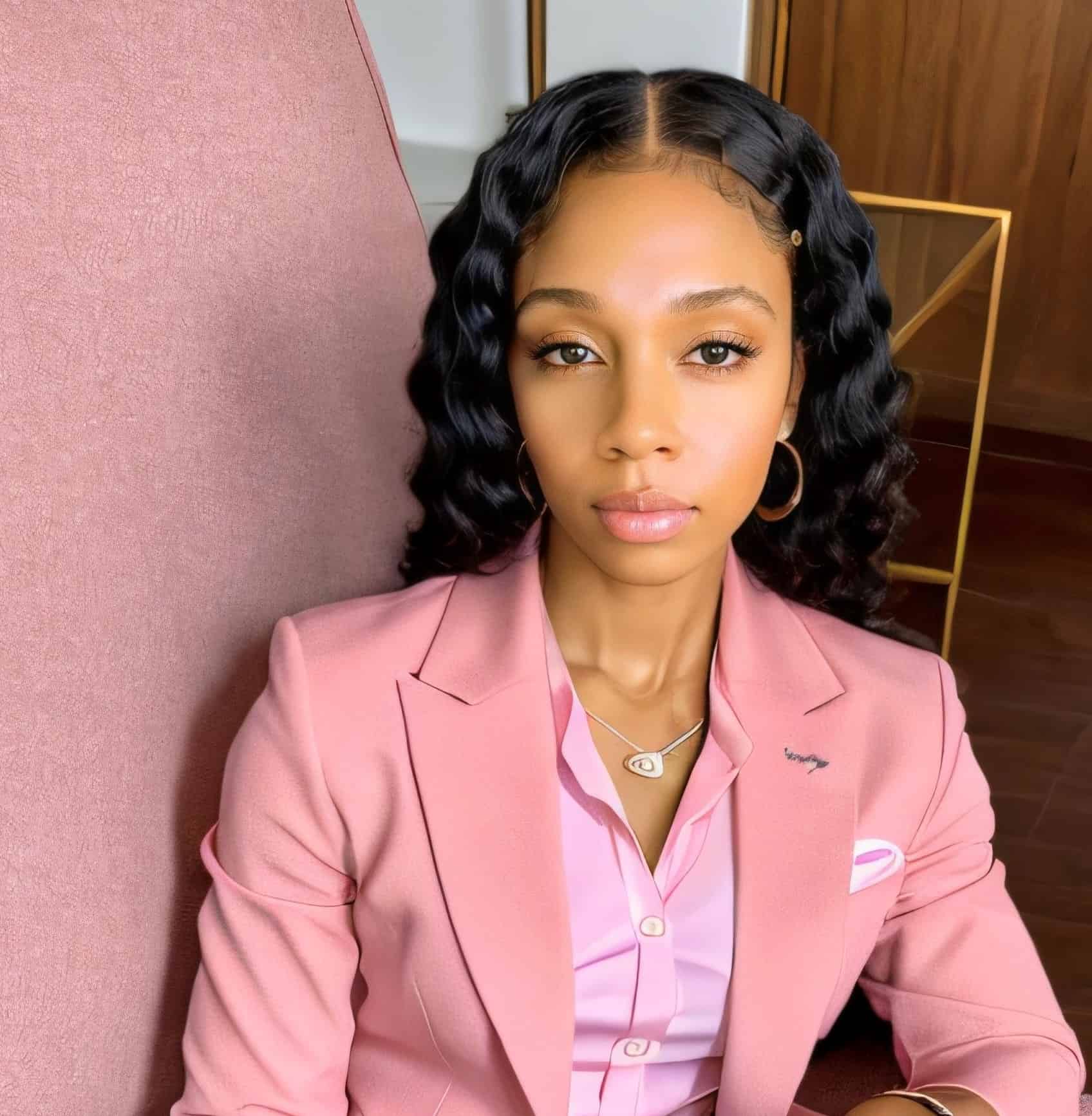 Delia is the Senior Office and Operations Manager. With more than 6 years' extensive experience in operations management, Offering expertise spanning business administration, IT management and day to day site operations. Achieving optimal results with competent planning, organization, and solution- oriented approaches. Cultivating efficient work settings and relationships with employees and partners. Her love for operations and team management can be seen in the coordinating of two grand openings for NYX cosmetics, Pumas hypefest activation and many more fun partnerships. Her gratitude, appreciation and love for camp drove her to being a part of the FJC team.
Delia holds a BS in Nutrition from Delaware State University.
Favorite Camp activity: Favorite camp activity: Outdoor team missions and activities
Nila Rosen
Director of Learning and Research
She/Her/Hers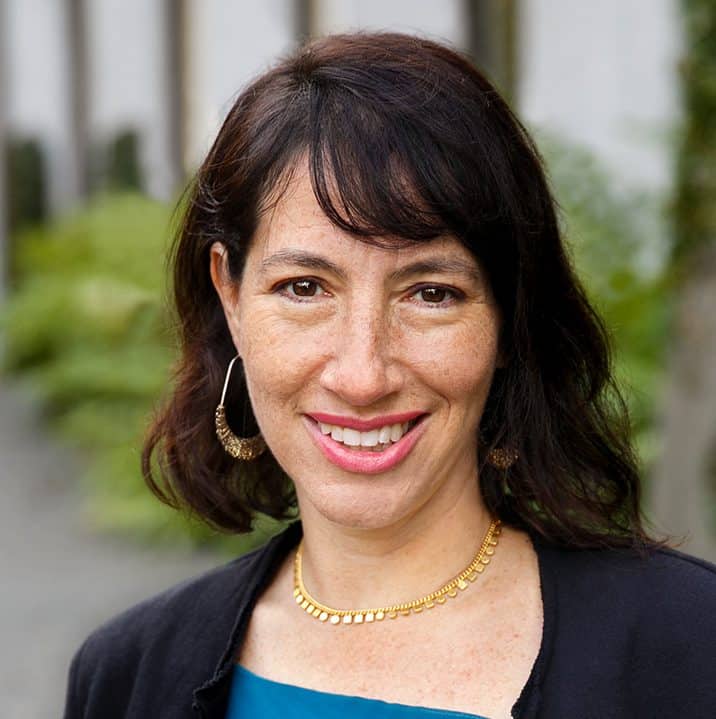 Nila Rosen joined FJC in January 2020 after two decades of experience providing strategic planning, evaluation, and applied research assistance to philanthropic, nonprofit, healthcare start-ups, and governmental agencies as well as large-scale initiatives. Her area of focus is building healthy and resilient individuals, communities, environments, and organizations and the interactions between these systems. 
Prior to joining FJC, she consulted for a broad array of clients in research and evaluation, strategic planning, change management, coalition building, and organizational development in order to bring systems into alignment with vision and social change. These engagements, focused on the well-being of children and families, include the California Children's Trust, Blue Shield of California Foundation, Kaiser Permanente, Stanford University, and the Behavioral Health Services of Santa Clara County. Prior, Nila held a 10-year tenure as a Communications Liaison and Research Scientist implementing the California Department of Public Health's statewide response to the autism epidemic. In this position, she worked to enhance research and collaboration between the state's child-serving education, developmental, and medical systems. Nila's prior work to strengthen the Jewish community includes evaluation planning and implementation for Birthright Israel, multiple Jewish Teen Engagement Initiatives, Moving Traditions and the JOFEE Fellowship. She believes Jewish camp is integral to restoring our connection to nature and creating a greater sense of belonging in the world. 
Nila holds an M.P.H. in epidemiology focused on maternal child health from the University of California, Berkeley and a B.A. from Oberlin College in English and writing. She lives in Berkeley, CA with her husband and her two inspiring teenagers.  
Favorite Camp Activity: Creating friendships and campfires.
Email Nila at Nila.Rosen@jewishcamp.org
Margalit C. Rosenthal
West Coast Regional Director
She/Her/Hers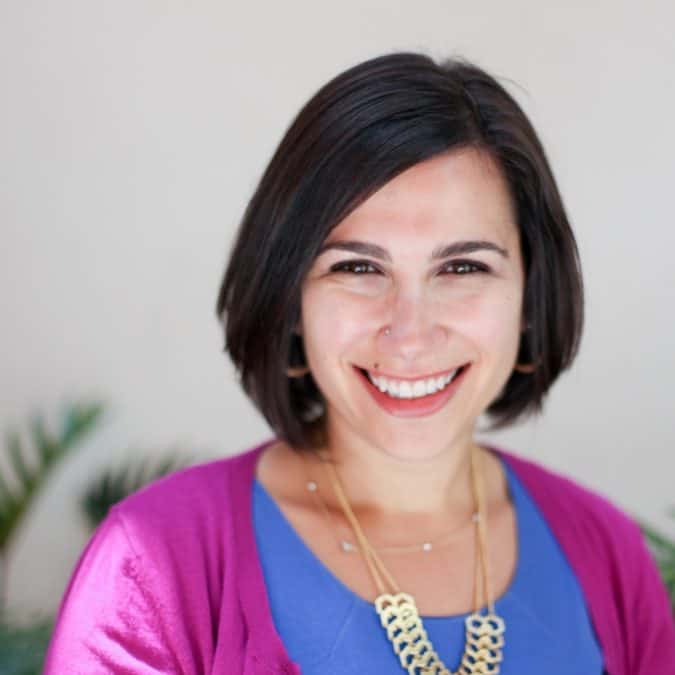 Margalit is thrilled to join Foundation for Jewish Camp as the first West Coast Regional Director. She is excited to support camps, staff, and initiatives on the West Coast. Prior to FJC, Margalit spent over six years at The Jewish Federation of Greater Los Angeles, most recently as the Senior Vice President of NuRoots, leading the Federation's young adult initiative and overseeing a team of professionals working exclusively on engagement programming. Margalit moved to Los Angeles after working in New York in a variety of small, innovation-focused Jewish non-profits and earning a Masters in Public Administration and an MA in Hebrew & Judaic Studies from NYU's Wagner/Skirball Dual Degree Program. Originally from San Diego, Margalit spent a gap-year in Israel before graduating Phi Beta Kappa from University of Maryland with a BA in English Language and Literature.  She is a lifelong Ramahnik, having lived about 15 summers at Camp Ramah in California – Ojai. Margalit loves to travel, collect semi-useful trivia, and spend time with her six nieces and nephews.
Favorite camp activity: Making guacamole 
Email Margalit at Margalit.Rosenthal@jewishcamp.org
Gaby Schoenfeld
Grants Manager
She/Her/Hers
Gaby comes to Foundation for Jewish Camp most recently from M2: The Institute for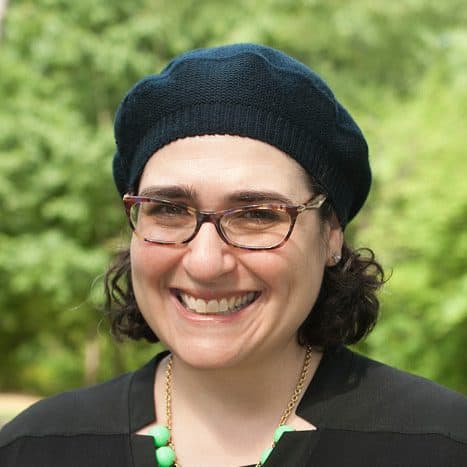 Experiential Jewish Education, where she served as its first Chief Program Officer. Over the past 18 years Gaby has worked in a wide range of Jewish and academic institutions including Yeshiva University, JDC Entwine, the Wagner School of Public Service and Bronfman Center for Jewish Student Life—both at New York University, Shorashim, Jewish Coalition for Service, and Jewish National Fund. Gaby has held roles in marketing, development, and program management, all with a focus on experiential Jewish education. She has been a group leader and educator for Birthright and American Jewish World Service groups, and in summer 2018 she officially joined the world of Jewish camp with a position at Ramah Day Camp in Nyack. Gaby holds a B.S. from Cornell University and an M.P.A. from the Wagner School at NYU and lives in Riverdale with her husband and four children.
Favorite camp activities: eating ice cream every day and making lanyards!
Email Gaby at Gaby@jewishcamp.org
Jill Goldstein Smith
Senior Program Manager
She/Her/Hers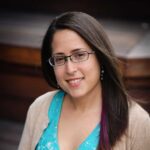 Joining FJC in 2015, Jill focuses on community care initiatives (mental health, SEL, inclusion, diversity, etc.), Jewish educational resources, professional development, and leadership training. Her love of Jewish camp was sparked more than two decades ago at URJ Camp Coleman as a camper, and she continued as a counselor, educator, and visiting faculty. She's also spent time at URJ Kutz Camp and worked with youth groups across New York. Jill was an FJC Cornerstone Fellow in 2006, a program she now proudly helps facilitate as part of her work.
A south Florida native, Jill moved north to attend NYU followed by seven years in tv news production, as a directing and operations supervisor at NY1 News. Invested in designing thoughtful, welcoming and meaningful experiences, Jill received her Master's degree in Jewish Educational Leadership at JTS's Davidson School. In 2022 she received the JPRO Young Professional Award, and is currently a Facilitation Fellow with Resetting the Table and proud part of the Honeymoon Israel alumni community. Jill is passionate about helping camp and Jewish organizations bring their values to life through action and policy. Plus, she enjoys chocolate, social-impact documentaries and movies with morals, running, storytelling, exploring cultures through travel, the High Line Park, and living Western Queens with her partner and kiddo.
Favorite camp things: Campscape, Shabbat walks, and Apple Brown Betty
Email Jill at Jill@jewishcamp.org 
Star Thurston
Executive Assistant
She/Her/Hers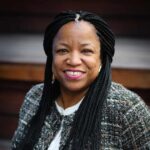 Star joined the Foundation for Jewish Camp team in March 2011 as the Executive Assistant to the Office of the CEO. Prior to joining FJC, Star spent six years as the Executive Assistant to the CEO at the American Friends of Magen David Adom. In this role she gained valuable experience working with the senior management team, the Board of Directors and donors. Star has also held other Executive Assistant roles and worked in Accounts Receivable and Office Management. Star, a native Brooklynite, graduated from the College of New Rochelle with an undergraduate degree in Liberal Arts Studies.
No stranger to the camp experience, as a former Scout whose camp leaders just so happen to be family relatives, Star learned the importance of team-building, hard work (door-to-door cookie sales) and supporting ones community. Those were truly the days!
Favorite thing about camp: spending time with dear friends
Email Star at Star@jewishcamp.org
Maya Tipiere
Learning and Research Associate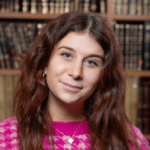 Maya Tipiere joined FJC in February 2023 as the Learning and Research Associate. Previously, she worked in communications, development, and operations at Yeshivat Maharat, gaining a comprehensive understanding and appreciation of the Jewish non-profit world.
Maya was raised in Long Island, New York and spent her summers at Perlman Camp in Pennsylvania as a camper, counselor, and head counselor. From her adult mentors to the youngest campers on camp, Maya has never ceased to be inspired and impressed by everyone in the world of Jewish camp. Maya studied in the Tulane honors program, followed by a semester abroad, in 2020, as a fellow of the Nachshon Project where she studied at Hebrew University in Jerusalem. She graduated from Binghamton University in the spring of 2021 with a Bachelor of Science in Human Development. Maya enjoys traveling, hiking, doing arts and crafts, and spending quality time with family, friends, and fellow silly geese.
Favorite Camp Activity: rainy day bunk time
Email Maya at maya.tipiere@jewishcamp.org
Lawrence Wagner
FJC Fellow
He/Him/His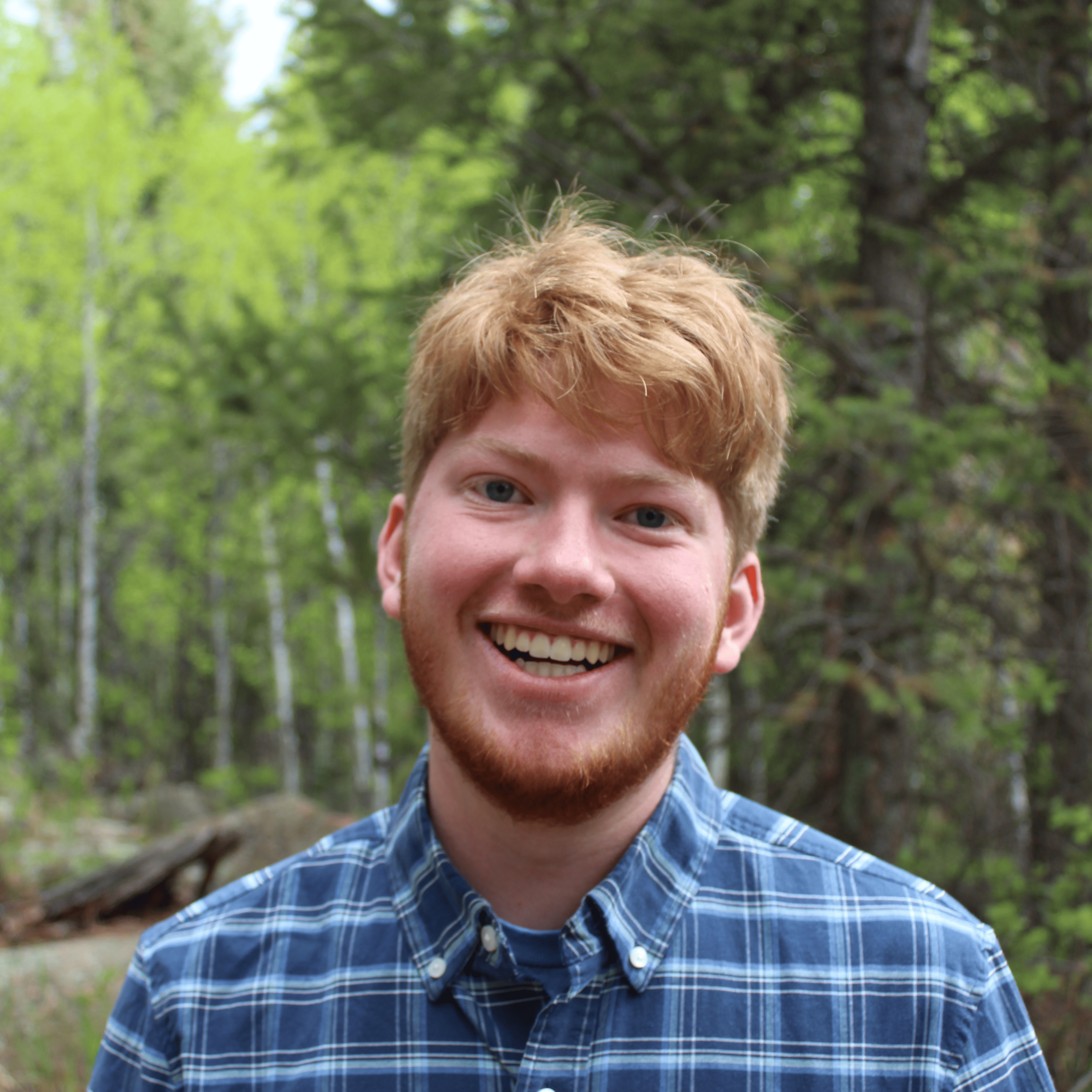 Lawrence is stoked to be part of the third FJC Fellowship cohort, working on wellness, belonging, and inclusion initiatives. Originally from Kansas City, he attended Ramah in the Rockies as a camper for several summers, completing Jewish Outdoor Leadership Institute (JOLI) in 2017. After coming back on staff, Lawrence led masa'ot (backcountry excursions) and worked in Packout, provisioning food and gear for masa'ot, before overseeing Packout in summer 2023.
Lawrence followed his love of the mountains to the University of Colorado Boulder, graduating in the spring of 2023 with a Bachelor of Arts in both Environmental Studies and Geography. While there, he completed an honors thesis exploring the relationship between white supremacy and environmental education and how to improve access to environmental education for people of color. In his spare time, Lawrence loves hiking, listening to music of all types, and collecting Junior Ranger badges from National Park Service sites.
Favorite thing about camp: making and exchanging Shabbat-a-Grams, Havdalah, and going on Masa (backcountry excursions)
Email Lawrence at Lawrence.Wagner@jewishcamp.org
Henry Weltman
Associate Program Manager
He/Henry
Henry Weltman is the Associate Program Director at Foundation for Jewish Camp. Henry grew up in Sudbury, Massachusetts, and spent his summers as a second-generation camper and staffer at Perlman Camp in Lake Como, Pennsylvania. He found the greatest joy from Israeli dance alongside his brother and cousin in his early years, and in later years, he enthusiastically led the Shabbat tradition for the entire camp.
During his college years, Henry attended Tulane University, where he worked and volunteered his time with the Tulane Hillel. As a junior, Henry joined the 5th cohort of the Nachshon Project, studying at Rothberg School at Hebrew University in Jerusalem, while exploring a variety of professional Jewish careers among like-minded peers. He received his BS in Marketing and Economics from the University of Vermont Grossman School of Business in the Spring of 2021.
Henry has been involved with FJC across a variety of roles, beginning as a Cornerstone Fellow, followed by the Cornerstone Event Internship, and maintained a connection by establishing, and ultimately co-chairing, the Cornerstone Alumni Board (CAB). Henry is excited to leverage his experience within FJC's Cornerstone program, combined with the skills and knowledge from his business school education, to support new and existing programs, engage alumni, and maximize participant experience.
Favorite Camp Activities: Israeli dancing alongside my brother and cousin, and leading Shabbat.
Email Henry at Henry.Weltman@jewishcamp.org
Jenni Zeftel
Director, Day Camp Initiatives
She/Her/Hers

Jenni joined FJC in October 2017 as the Director of Day Camp and Strategic Programs after a six year tenure at lower Manhattan's 14th Street Y. At the 14th Street Y, Jenni grew from her original role as Assistant Director/Program Coordinator of the Y's largest Jewish day camp program, New Country Day Camp, to Director of New Country Day Camp, to Director of Summer Programs, and then to Director of Youth Programs overseeing all program departments serving ages 5-18. Jenni holds a Master's degree in Early Childhood Education from Hunter College, and while studying she also worked for a brief period as a member of the full-time team at Surprise Lake Camp, where she had been a camper and young staff member for many years. Jenni is passionate about "Open Tent Judaism" a platform she helped to develop at the 14th Street Y used for building Jewish identity while celebrating diversity and inclusion. She is also passionate about food and restaurants, organization, seasonal décor, and her hometown of New York City. Jenni lives in The Bronx with her daughter Violet and her husband Jon who is also a Jewish communal professional. They met at Jewish day camp.
Favorite thing about camp: Eating obscene amounts of mac n' cheese, and of course, meeting my husband and best friends.
Email Jenni at Jenni@jewishcamp.org
---
FJC is committed to providing equal opportunity for all employees and job applicants without regard to race, color, religion, sex, sexual orientation, gender identity and expression, age, national origin, disability or veteran status.
Board of Trustees
Robert M. Beren z"l
Elisa Spungen Bildner & Rob Bildner
Samuel Bronfman Foundation
The Gottesman Fund
Archie Gottesman & Gary DeBode
Jim Heeger & Daryl Messinger
The Neubauer Family Foundation
Julie Beren Platt & Marc E. Platt
Charles & Lynn Schusterman Family Philanthropies
Anita & Michael Siegal
Jeffrey & Linda Solomon
Diane and Howard Zack
Co-Founders and Co-Chairs, Board of Trustees
Elisa Spungen Bildner*
Montclair, NJ
Elisa Spungen Bildner is co-founder and co-chair (with Rob Bildner) of the Board of Trustees of the Foundation for Jewish Camp.  Professionally, Elisa was president of FreshPro, a leading fresh-cut produce company serving the Northeast/Mid-Atlantic food industry.  Prior to that, she was a journalism professor at Rutgers and New York Universities, taught law at Seton Hall Law School, and was a reporter/editor at the Newark Star Ledger.  She is a former attorney, practicing in New York and New Jersey, as well as law clerk to Federal District Judge H. Lee Sarokin.  Elisa is currently a writer in the fields of health and food, and is a professionally trained vegan chef and teaches yoga, including Jewish yoga.
In the Jewish community, Elisa is former president and chair of JTA, the international Jewish wire service, past chair of the Jewish Funders Network, and currently serves on their boards as well as those of the Jewish Book Council, the MetroWest Jewish News and Community Foundation.  In 2013, President Obama appointed Elisa to the U.S. Holocaust Memorial Council.  At Yale, from which Elisa graduated magna cum laude and Phi Beta Kappa, she is on the Alumni Association Board, the Development Council, Parents Leadership Council, Women's Health Research at Yale (Medical School) Council, on the board of the Slifka Center for Jewish Life (Hillel) and is a founding member of YaleWomen and on its Council.
Robert Bildner*
Montclair, NJ
Robert "Rob" Bildner, co-founder of the FJC, is an attorney and entrepreneur who is active in the Jewish and secular non-profit communities and public life.  Inspired by their participation in the Wexner Heritage Leadership Program, Rob and his wife Elisa founded the FJC in 1998, providing seed funding to launch a public foundation dedicated solely to overnight camps with a Jewish mission.  He serves the FJC as co-chair of its Board of Trustees and is a member of its Executive Committee.  Rob was a founding director and former treasurer of Repair the World, a national initiative seeking to engage young Jewish adults in community service.  Rob is a key lay leader of several other non-profit organizations including the Joseph Slifka Center for Jewish Life at Yale (board member) and serves Yale University in many capacities (past member of its University Council, member of the Development Council and Parents Leadership Council, Secretary of the Class of '72).  As an entrepreneur, Rob founded several food companies, including RLB Food Distributors, a perishable food distribution and food manufacturing company, which he sold in 2007.  He is a member of the World Presidents' Organization. Prior to starting RLB Food Distributors, Rob served as a state government official in New Jersey and then practiced corporate law with the law firm of Lowenstein, Sandler.  He received his B.A. Magna Cum Laude from Yale, his J.D. from the University of Pennsylvania Law School and a Masters degree in Jewish studies from the Jewish Theological Seminary in New York.
Chair, Board of Directors
Jim Heeger*
Palo Alto, CA
After a long career as a CEO and senior software executive in Silicon Valley, Jim Heeger now spends full-time working as a board member of Jewish non-profit organizations. Currently he serves as the Board Chair of the Foundation for Jewish Camp having jointed that board in 2012. He has also been a past Chair of the Advisory Board of his local camp, URJ Camp Newman in Santa Rosa, California, overseeing a $23 million renovation of its facilities.
Jim's love of Jewish summer camp began at Temple Emanuel's Shwayder Camp in Colorado and blossomed through his sons' bi-coastal camp experiences at URJ Eisner and URJ Swig and Newman. He believes in the power of Jewish camp to create young, committed, joyful Jews.
Jim has been involved in a number of organizations that focus on Jewish continuity. He is a past Chair of the Board of Moishe House, the Immediate Past Chair of the San Francisco Jewish Federation, and a board member of the Jewish Federations of North America. He has also been President of Hillel at Stanford, Senior Vice-chair of the World Union for Progressive Judaism, and President of Congregation Beth Am in Los Altos Hills. He earned an MBA from the Graduate School of Business at Stanford University and a BS in management from MIT. Jim lives in Palo Alto, California and Lenox, Massachusetts with his wife Daryl Messinger who is a past Chair of the Union for Reform Judaism (URJ).
Chair, Chairman's Council
Julie Beren Platt*
Los Angeles, CA
Julie B. Platt, current Board Chair of the Jewish Federation of Greater Los Angeles, has held top leadership roles within the Los Angeles community for many years.  Prior to being named Chair of the Board, she served as General Campaign Chair and was previously Chair of our Federation's Ensuring the Jewish Future Strategic Initiative.  Julie is a member of the Executive Committee of the Jewish Federations of North America.  Her lifelong connection with the Jewish community began at Camp Ramah in Ojai, and today she's a driving force in raising funds to subsidize tuition for Jewish summer camps, allowing more families to afford this transformative experience for their children.  Julie is also member of FJC's Board of Trustees.  Outside of the Jewish world, Julie is actively involved with, and an avid supporter of the University of Pennsylvania, where she graduated and met her husband, Marc.  She currently serves as Penn Alumni president.  Julie and Marc have five children, a son- and daughter-in-law, and five grandchildren.
Vice Presidents
Mark Silberman*
Atlanta, GA
Mark Silberman is a partner and co-owner of Refrigiwear, the world's leader in cold weather industrial work clothing and accessories.  The company, nearing its 60th year, has now welcomed a 3rd generation of family members into the workplace.  Mark is a past president of Temple Kehillat Chaim in Roswell, Georgia, as well as a past national board member of the Union for Reform Judaism (URJ), where he served on the North American Camping (NAC) committee, budget committee, and business practices committee.  He is currently the chair of the Camp Committee for URJ Camp Coleman in Cleveland, GA and sits on the executive board of the Jewish Federation Greater Atlanta.  Mark has been a primary funder and advocate of PJ Library in the Atlanta community.  Mark holds a BA from American University, and lives in Atlanta with his wife Linda.  They have four grown children.
Jeffrey Wolman*
Los Angeles, CA
Jeffrey Wolman is an attorney, accountant, and owner & CEO of Wolman Wealth Management Inc., a business management firm that services primarily those in the entertainment business including actors, writers, directors and producers, which he founded in 1991.  He and his wife Lesley are very active members of the Los Angeles Jewish community including involvement with the Jewish Federation of Los Angeles and formerly as board members of Sinai Temple of Los Angeles.  Jeff previously served as board chair of Sinai Akiba Academy, the largest Solomon Schechter day school in North America, the Treasurer and the Executive Committee of Milken Community Schools Board of Trustees.  He is on the Leventhal School of Accounting at USC Advisory Board and on the West Coast International Leadership Council for the University of Toronto.  Jeff's Jewish identity was cemented at Camp Kadimah in Halifax, Nova Scotia, his home town.  He attended Camp Kadimah as a camper for five years and was then on staff for five years, culminating in his position as director of the senior camp, Camp Machar at Camp Kadimah.  Jeff and Lesley both graduated from the University of Toronto and currently live in Los Angeles.  Their son Yale and daughter Serena spent several summers as campers and staff members at Camp Ramah in California.
Treasurer
Randall Kaplan*
Greensboro, NC
Randall Kaplan is a graduate of Brown University and the University of Michigan Law School.  He began his legal career in 1981, serving as a judicial clerk on the U.S. Court of Appeals for the Eleventh Circuit, after which he practiced corporate and banking law at the firm of Caplin & Drysdale in Washington, D.C.
In 1987, Kaplan returned to Greensboro and entered the family business, Kay Chemical Company, a leading supplier of cleaning chemical programs to the fast-food industry.  Kay was acquired by Ecolab, Inc. in 1995. Kaplan remained as president of Kay until 1999 when he left to pursue new business ventures and greater public service. He is currently the CEO of Capsule Group, a holding company involved in the real estate and car wash businesses, and Founder and Chairman of Elm Street Technology, a real estate internet software company.
Kaplan has been active with over 20 local and national non-profit Boards.  Among others, Kaplan has served on the Boards of International Hillel, JDC, AIPAC and BBYO. His involvement with International Hillel included service as both Chair of International Hillel's Board of Trustees and Board of Governors.  Throughout his service to Hillel, Kaplan has been particularly focused on organizational talent and leadership development, and is currently Co-Chair of the Board of Advisors of Hillel U. Deeply passionate about Jewish continuity, the Kaplan Family has been longtime supporters of Camp Ramah Darom in Clayton, GA.
Randall and his wife, Kathy Manning, share a heartfelt commitment to community service.  Manning, a lawyer, was the first woman chair of Jewish Federations of North America, and was the founding board chair of Prizmah, the Center for Jewish Day Schools.  They reside in Greensboro, and have three grown children.
Assistant Treasurer
Scott Brody*
Sharon, MA
Scott is an educator and thought leader in the areas of 21st-century learning, workforce development, and child development. He is the founder of Everwood Day Camp in Sharon, MA, and the owner and director of Camps Kenwood & Evergreen. Scott is also a strategic partner of IDEAS Education in Beijing, China. Scott has been an Executive Board member of the Partnership for 21st Century Learning in Washington, DC, and leads P21's work in "Beyond School" education. Scott has led multiple briefings for the US Congress on the ways in which high quality camp experiences promote college and career readiness and speaks globally on these issues on behalf of the camp profession. Scott was recently elected Board Chair of American Camp Association, and also serves as government affairs chair for the Massachusetts Camp Association.  He is also the author of an award-winning article for Camping Magazine entitled "Teaching the Skills that Children Need to Succeed." Scott is an honors graduate of UC Berkeley and received a juris doctor from Boston College Law School in 1990.  Most importantly, he is the father of his beloved son A.J.
Secretary
Shelley Niceley Groff*
Miami Beach, FL
Shelley Niceley Groff, an attorney by profession, currently devotes her full-time efforts to community service and activism. She is active in the Reform Movement, serving on the Union for Reform Judaism North American Board and Oversight Committee. Passionate about engaging the next generation, she serves as the URJ Lay Leader for Youth and North American Camping Chair. Shelley also serves on the Board and Executive Committee of Women of Reform Judaism. Additionally, she is a board member of Jewish Council for Public Affairs. Locally, Shelley serves on the Board of the Greater Miami Jewish Federation and the Center for Advancement of Jewish Education, as well as the AJC Miami Muslim-Jewish Advisory Council. She is the immediate past chair of the Miami Jewish Community Relations Council, past board chair of Jewish Community Services of South Florida, and past president of Temple Beth Sholom in Miami Beach. Shelley and her husband Jon live in Miami Beach, Florida, and have two adult children, Aaron and Emily.
Assistant Secretary
Diane C. Zack*
Kentfield, CA
Diane is the current Financial Resource Development Chair at FJC. Diane is an activist Jewish community leader. After working in health care and politics, including as Executive Director of San Franciscans for Good Government, Diane began to devote her adult life to Jewish communal service.  She has assumed many leadership positions for the SF Jewish Community Federation including Chair of the Marin Impact Grants Initiative, JCF Chair of Major Gifts, President of YAD, and Co-Chair of L'Atid Leadership Program. Diane has also served on the JCF Board of Trustees, the JCF Endowment Committee and the Endowment Foundation Council.  She is a Past President and former Capital Campaign Co-Chair of Congregation Kol Shofar, whereshe served on the Board for 19 years, and a Co-Founder of the OMJCC Pre-School in Tiburon.  Diane formerly has served on the Boards of Stanford U niversity Hillel, Lehrhaus Judaica, and on the inaugural 2013 and 2014 Diller Teen Tikkun Olam Awards National Selection Committees.   She currently serves on the Brandeis Marin Day School Board of Trustees, the Urban Adamah Board and the West Coast Chairman's Council for the American Friends of the Israel Philharmonic Orchestra.  Diane is a graduate of the Wexner Heritage Foundation program and was a member of the UJA Young Leadership Cabinet, where she chaired Major Gifts. Presently she serves on the SFMOMA Architecture + Design Accessions Committee and the San Francisco Conservatory of Music Board of Trustees.  She received her BA from Harvard College and her JD from Hastings College of the Law.  She grew up on the East Coast and absolutely loved attending 8-week sessions of summer camp in Maine for 7 consecutive summers, and returned an 8th as a counselor. Diane and her husband Howard have three grown children who each attended Camp Ramah in Ojai and also returned as counselors, for multiple summers. Diane and Howard reside in Marin County, California.
Board of Directors
Richard Biller
Chicago, IL
Prior to his retirement, Richard Biller spent his career in the direct mail and plastic card manufacturing businesses. He was the founder and CEO of Production Services Associates, LLC. Currently Rich is a principal of the Boston Equity Group, a boutique venture capital firm, which invests in a variety of early stage business ventures.
Rich is a strong supporter of Israel and an advocate for the Jewish community in Chicago and around the world. He spends the majority of his time volunteering for various organizations, and serves on the board of directors of Kahal: Your Jewish Home Abroad, Illinois Holocaust Museum and Education Center, Maot Chitim of Greater Chicago, the Hillels of Illinois Governing Commission and Northwestern University Hillel. Rich and his wife, Eve recently established the Machane Olami Program, a joint venture between Hillel International and Foundation for Jewish Camp, to bring Jewish students from around the world to serve as camp counselors in Jewish summer camps in the United States.
Originally from Greensboro, NC he now splits his time between Sarasota, FL and Chicago, IL with his wife Eve. They have one son, Bryan, who is currently a student after serving in the Israel Defense Forces. Rich is a graduate of Northwestern University, with BS in Economics.
Stacie Brockman
Scottsdale, AZ
Stacie Brockman is a serial entrepreneur, passionate investor,and dedicated advisor. She began her career at the age of 21 as a founding member of The Coveteur, a content-to-commerce media company. In 2015, she co-founded Métier Creative (a joint venture with NEXT Model Management) to help guide brands both big and small into this rapidly changing, culturally driven, social-first marketplace. In August 2019, Stacie sold her equity stake and exited Métier to focus on her mental health, her family, and to launch a more personal project, PLZ&THX, a new-age brand incubator and venture fund.
Stacie has an innate ability to scout, support and strategize on building best-in-class brands and advising founders on how to build their brand into a class-of-its-own brand. PLZ&THX primarily invests in female founders who are changemakers, category-disruptors and cultural innovators.
Stacie went to sleepover camp for 13 incredible summers at Camp Northland in Haliburton, Ontario. She has a bachelor's degrees in Journalism from the prestigious Ryerson University in Toronto, Canada. Stacie completed the Slingshot PJSF x 21/64 Board Leadership Course in 2021, which gave her unparalleled knowledge and preparation to be an effective board member in non-profit organizations.
Stacie and her husband, Jay, now live in Scottsdale, Arizona. She's a new-ish motherto her adorable 11-month-old son, Hudson, and dreams of the day that he will experience the joys of Jewish camp.
Julius Eisen
Saddle River, NJ
Julius Eisen is the former operator and owner of several bus and tour companies including Greyline and Short Line.  "Julie" serves on the board of The Davidson School for Jewish Education at the Jewish Theological Seminary of America and he is the former president and current member of the board and executive committee of the UJA of Northern New Jersey and the Bergen County YJCC.  Julie and his wife Susan have three children and five grandsons, and lives in Upper Saddle River, NJ.
Alison Goldstein Lebovitz
Chattanooga, TN
Alison Goldstein Lebovitz is a television host, speaker, author, and podcaster who believes we each have the power and responsibility to make this world a better place. Alison is the host of The A List with Alison Lebovitz, a half-hour original interview series for PBS, and serves as co-founder and president of One Clip at a Time, a nonprofit inspired by the Paper Clips Project and documentary. As a professional speaker, she combines her penchant for humor with her unique gift for storytelling to deliver inspiring messages about faith, philanthropy, and the power of community. She is also the author of Am I There Yet? a collection of her candid essays and life-inspired stories and in her spare time she hosts a weekly podcast with her sister called, Sis & Tell.
In addition to more than two decades of active engagement and board service with her local Jewish Federation, Alison is a staunch advocate for public education reform, and currently serves on the boards of JewBelong (where she is board chair), Fiedler Hillel at Northwestern University, Tennessee Aquarium, UnifiEd, Read20, and the Tennessee Holocaust Commission. Alison is also past co-chair of National Young Leadership for Jewish Federations of North America.
Alison graduated with honors from Brandeis University and holds a master's degree in radio/TV/film from Northwestern University. A native of Birmingham, Alabama, Alison's passion for Jewish summer camp was first sparked at Camp Judaea in Hendersonville, NC, and then fueled by multiple summers at Camp Ramah in New England. She and her husband, Alan, live in Chattanooga, Tennessee, and are the proud parents of three young men(sches), Arthur, Abe and Levi.
Marcia
Weiner

Mankoff

Los Angeles, CA

A graduate of American University with a B.S. in Psychology and a minor in Jewish Studies, Marcia received her Masters in Clinical Social Work from the University of Texas at Arlington and post-graduate training in couples and family therapy at Cambridge Hospital in Cambridge, MA. She has spent much of her professional career in the field of foster care and adoption.

Marcia is a past participant of the Wexner Heritage Foundation program and JFNA's National Young Leadership Cabinet. She has held many lay-leadership roles within the L.A. Federation, including Lion of Judah Chair and Women's Philanthropy Major Gifts Chair, and has mentored young leaders through the Federation's Community Leadership Institute. She is currently a Co-Chair of Lion of Judah Endowment.

Marcia serves on the Board of Trustees of Milken Community School, and is a past board member of de Toledo High School (formerly New Community Jewish High School.) She was a Co-Chair of de Toledo's Head of School search committee, and served on the search committee for the Head of School of Milken Community School. Marcia serves on the Board of Trustees of the Jewish Community Foundation of Los Angeles. She is a member of the Foundation's Cutting Edge Grants Committee and is the Chair of the Foundation's committee on General Community Grants.

Marcia is also dedicated to women's causes and is a past board member of Planned Parenthood Los Angeles. She is a member of Women's Political Committee of Los Angeles, which supports and endorses female, pro-choice candidates for local, state and federal political office.

Marcia and her husband Doug are passionate supporters of Jewish camp. Doug served on the board of FJC from 2003–2010, and Marcia first served from 2010–2017, returning to the board in 2019. She spent six glorious summers at Camp Sabra on Lake of the Ozarks and was a counselor for two summers as a teen at Blue Star Camps. She and Doug have three children: Sarah, Max and Eli, and an awesome rescue dog named Sadie.
Judy Neuman
Seattle, WA
Judy Neuman recently retired following a distinguished corporate and communal career. She had three decades of professional experience as a leader in the consumer marketplace, including having worked as a partner for venture capital firm Maveron and as managing partner at CenterStone, an Executive Search firm. Previously, Neuman was Vice-President of Interactive Media at Eddie Bauer, having started that division in 1994 and eventually created the Eddie Bauer online channel. www.eddiebauer.com launched in 1996 under Neuman's leadership. Judy was also a co-founder of Shop.org, a national group of pioneering digital executives, which was ultimately acquired by The National Retail Federation.
From 2009-2017, Judy Neuman served as CEO of the Stroum Jewish Community Center, the only JCC in Washington State. Judy transformed the J, solidified its financial position, completed a capital campaign, and raised its profile as a credible, important organization in the community.
Judy currently serves as Secretary on the Samis Foundation Board and is the incoming Chair of its Grants Committee. Her dedicated lay leadership include roles at the Jewish Federation (including campaign chair), Jewish Family Service, Jewish Day School and her synagogue, Herzl Ner Tamid. Judy is a Wexner Fellow from the first Seattle cohort in 1997.
Most importantly, Judy's strong belief in the power of Jewish camping as a key ingredient to solidifying her own Jewish identity and that of kids across the country, is what drives her to engage in the camp arena and help ensure its growth and sustainability.
Rabbi Rex Perlmeter
Montclair, NJ
Rabbi Rex Perlmeter was ordained at HUC/JIR in 1985, and went on to serve as spiritual leader of Temple Israel of Greater Miami and the Baltimore Hebrew Congregation.  He later joined the staff at the Union for Reform Judaism where he served for five years, before leaving to establish the Jewish Wellness Center of North Jersey, a practice dedicated to supporting all engaged in "seeking Oneness in body, heart, mind and soul."  In addition to having trained as a Jewish Mindfulness Meditation Teacher and a Spiritual Director, he received his Masters of Social Work from New York University in May 2016.  Rex also serves at the Central Conference of American Rabbis as Special Advisor for Member Care and Wellness.
Rex's relationship with Jewish camping goes back to childhood as a camper and continued through rabbinic school, when he served on staff of URJ Camp Harlam.  He returned to Harlam beginning in 1996, when he and his wife, Rabbi Rachel Hertzman, joined the camp faculty, and their children Jackie, Sarah, Mitch and Nate began their years as campers and counselors.  The relationship deepened when the camp community was a mainstay for the family as they began coping with the death of Mitch at age 17 in 2011.  They established a scholarship fund in his honor which the camp has since made the primary fund for assisting families in making Jewish camping possible for their kids.
Rex's service to Jewish camping is inspired by his firsthand knowledge of the many ways in which it shapes and strengthens our children and their families.
Michael S. Polowin
Ottawa, Canada
Michael Polowin, one of Ontario's leading lawyers in commercial real estate and municipal and planning law, is a partner at the national law firm of Gowling WLG and leader of its National Municipal Law Group, where represents clients through the full spectrum of the development process.
A native of Ottawa, he has practised law since 1985, and has been listed in Best Lawyers in Canada for both Municipal and Real Property Law, since 2010, as well as Lexpert since 2014 and Chambers Canada since 2017. He has acted with respect to some of the largest and most complex real property transactions in the Ottawa area, including sports arenas, power centres, office complexes, residential developments, and public-private partnerships, both for government and the private sector.
A proud believer in community, Michael sits on the Board of a number of charitable organizations and acting as a fundraiser for others. Michael served as Chair of Camp B'nai Brith of Ottawa from 2007 to 2017, and is currently head of its Legal Committee. He served as President of the Ottawa Jewish Community School, and as Vice-Chair of the Jewish Federation of Ottawa from 2017 to 2019, and just completed his two-year term as Chair of the Jewish Federation of Ottawa.
Michael has a law degree from Osgoode Hall Law School and his undergraduate degree from the University of Ottawa. He and his wife Melanie and their family live in Ottawa.
Rebecca Raphael
New York, NY
Rebecca Raphael is a New York City based writer, editor and producer who spent two decades running the digital operations (primarily website content) for TV personalities Dr. Phil, Rachael Ray and Katie Couric.  Her freelance writing has been featured in the New York Post, Jewish Week, Jewish Journal, Marie Claire, Seventeen, Yahoo!, Los Angeles magazine, and other print and digital publications.  She also ghostwrites and edits books, primarily in the diet, lifestyle and wellness sector, including, most recently, the best-selling Fair Play, which tackles the issue of how couples can more equitably tackle domestic life responsibilities.
She is also a mom of three young children, a committed conservative Jew, and an involved member of Park Avenue Synagogue.  When she and her husband decided to send their kids to secular private school instead of Jewish day school, as she had attended as a child, she realized that Jewish summer camp would become perhaps the most critical influence in their children's Jewish identity.  Her children have attended Camp Alonim at American Jewish University (where Rebecca was a counselor and camper in the 80s and 90s), Perlman Camp in the Poconos, and will attend Camp Ramah in the Berkshires and Ramah Sports Academy this upcoming summer.
Susan Sacks
Deerfield, IL
Susan Sacks is a long-time active leader in the Chicago Jewish community and works passionately to engage more teens in Judaism through camp, Israel experiences, and Jewish music. She currently serves on the boards of the Jewish Federation of Metropolitan Chicago, Jewish National Fund-Illinois, and Chicago's Jewish Women Foundation.
Nationally, Susan serves as an active member of the board of Jewish Rock Radio (JRR) and recently joined the lay leadership of the Alexander Muss High School in Israel program where she focuses on recruiting students, engaging alumni, and developing partnerships with day schools,
synagogues, and camps.
Growing up, Susan attended Jewish summer camps as a camper, counselor, unit head, and director of CIT programming. Susan earned her MSW from Hunter College in NYC and a BS in Psychology & Education from SUNY Oneonta. She also worked as a school worker and Human
Resources professional.
A native of Long Island, NY, Susan and her husband Marc currently reside in the Chicagoland area and have three adult sons.
Diane Lipson Schilit
Bethesda, MD
Diane Lipson Schilit of Key Biscayne, Florida and Bethesda, Maryland has been a long-time fan of and supporter of Jewish camping and communal organizations.
While Diane never attended Jewish overnight camp as a child, she spent six summers working at Camp Ramah in New England.  Her husband Howard was on the waterfront staff at Camp Ramah in Glen Spey, NY and their three children attended Camp Judaea in Hendersonville, North Carolina.
Diane has been deeply involved in many Jewish organizations in leadership capacities, including the University of Maryland Hillel, University of Miami Hillel, Hillel International, Greater Miami Jewish Federation and the Jewish Federation of Greater Washington.  She serves on the board of directors as Co-President of the Board of The Den Collective.  Diane also works with her adult children on the Schilit family's innovative crowd-funding tzedakah initiative, Righteous Crowd, which helps vulnerable populations worldwide.
Diane earned a B.A. in Special Education from the University of Florida (including a year study at the Hebrew University of Jerusalem), and a M.S. in Personnel Administration from American University.  Professionally, Diane served for 15 years as the Program and Youth Director of B'nai Israel Congregation in Rockville, Maryland.
Anita H. Siegal
Cleveland, OH
Anita grew up in Cleveland, OH, where she still lives with her husband, Michael D. Siegal.  Anita is a retired Speech-Language Pathologist whose career focused on children as well as geriatric patients.  She serves on the National Board of Women's Division of Israel Bonds, and on the board of The Forever Children's Home (a home for severely developmentally disabled young adults), and she serves as Vice-President and on the Executive Board of the Park Synagogue in Cleveland.  She is also a founding member of 100+ Women of Southwest Florida, an organization providing funds to local 501(c)(3) charities in the Naples, Florida area and volunteers at The Gathering Place (a caring community center for those touched by cancer).  Anita is a Wexner Heritage Alumna (Cleveland 2) and she and Michael have three adult children and four grandchildren.  Anita watched her own daughter's journey of self-discovery which was profoundly influenced and enhanced by her Jewish camp experiences.  In 2014, the Siegals endowed the One Happy Camper program in Cleveland, Ohio due their strong belief that "by providing these children with Jewish camping experiences, they will discover the joy of being Jewish and want to continue celebrating their heritage throughout their lives."
Jeffrey M.Skier
New York, NY & Hawley, PA

Jeffrey M. Skier is Vice President of AMSkier Insurance, which specializes in Children's Summer Camp Insurance. Jeff, together with his father, Henry, and sister, Aimee, work together in helping to grow and develop AMSkier's status as a strategic partner and insurance resource for their camp client community throughout the United States and Israel.
Hewas born and raised in Honesdale, Pa. andattended summer camp at Trail's End Camp for fourteen incredibly formative years. Jeff graduated from Syracuse University in 1993 and studied at the College of Insurance.
Jeff's community involvement currently includes serving on the American Camp Association NY/NJ Affiliate Board of Directors, on the Project Morry Board of Directors, on the S.C.O.P.E Board of Directors, on the Wayne Memorial Hospital Foundation Board of Directors, as well as many other organizations in other volunteer roles.
He and his wife Sari, live primarily in NYC with the balance in Hawley, PA. Together they have three children ages 19, 16 and 13. Jeff lives and breathes summer camp and is committed to making an impact and helping to serve the Jewish community
Jim Sokolove
Boca Raton, FL & Los Angeles, CA

Jim Sokolove is an attorney known for advertising legal services on television. The son of a personal injury lawyer, Jim took over his father's family law practice and over the course of 35 years, grew Sokolove Law into a leading national firm. By 2009, his successful marketing strategy earned recognition by AdAge Magazine in 2009 as "The Law FirmThat Operates As An Ad Agency".
Sokolove was raised in Revere, Massachusetts. He receiveda B.A. from Case Western Reserve University in 1966 and a juris doctor from Suffolk University Law School in 1969. He also holds an OPM certificate from Harvard Business School.
Jim has been actively involved with Hebrew College, Jewish Big Brothers Big Sisters of Greater Boston, and UC Santa Barbara Hillel. He has also been a longtime board member of Greater Boston Legal Services and American Bar Association. In addition to his generous philanthropy, Jim cares deeply about Jewish continuity and sees Jewish camp as key to a stronger Jewish future.
Jim and his wife Stephanie love spending time with their adult children and their families, including 11 grandchildren. They split their time between Boca Raton and Los Angeles.
Jeffrey M. Solomon
New York, NY
Jeffrey M. Solomon is Cowen's Chief Executive Officer.  Previously, past President, after serving in the roles of Chief Operating Officer and Head of Investment Banking.  Jeff joined Cowen Investment Management (formerly known as Ramius LLC) when it was founded in 1994 and was responsible for the development, management and oversight of a number of the investment strategies employed.
Currently, Jeff serves as Director of NuGo Nutrition, the manufacturer of NuGo Nutrition Bars.  He is also co-chair of the Equity Capital Formation Task Force, a group of individuals from across the country's startup and small-capitalization company ecosystems advocating for market structure reform to encourage job creation and growth.  Jeff graduated from the University of Pennsylvania in 1988 with a BA in Economics.  He and wife Linda share three wonderful children, Ryan, Spencer, and Kate and they live in Larchmont, NY.
Shawna Goodman Sone
Raanana, Israel
Shawna Goodman Sone obtained a BA in Art History from McGill University and was awarded the McGill Scarlet Key for outstanding leadership and positive impact.  She graduated from the Natural Gourmet Cooking School and the Institute of Culinary Education, both in New York City. Upon graduation, she has given classes, catered and cooked for clients in New York, Philadelphia, Toronto, Montreal and Israel.  She acted as editor of the cookbook, Panache: Montreal's Flair for Kosher Cooking, a project of the Auxiliary of the Sir Mortimer B. David Jewish General Hospital.
Shawna grew up in Montreal and is currently living in Ra'anana, Israel combining her love for food and philanthropy in creating classes that celebrate Israel's abundance while raising awareness of local charitable organizations.  She met her husband while spending summers at Camp Ramah in Canada, where their three children now attend and love.
Shawna serves as Chair of the Morris & Rosalind Goodman Family Foundation, based in Montreal, and has recently joined the board of the Jewish Funders Network.
Joe Teplow
New York, NY
Joe Teplow is the founder of Rebel, an e-mail technology company focused on making email actionable, now acquired by Salesforce. Joe also co-founded and serves as a board member at GoodToday.org, a non-profit platform with the mission of making charity a daily habit for thousands. Joe was named as one of Forbes 30 Under 30 – Social Entrepreneurs in 2020. At age 19, he was featured in Jewish Week's 36 under 36.
Joe grew up in Teaneck, NJ and was a longtime camper and counselor and EMT at Camp Moshava in Indian Orchard, Pennsylvania. Joe credits Moshava and camp as the most formative experience in his spiritual development and Jewish identity.
Honorary Board Chairs
Samuel E. Vichness
New York, NY
Samuel E. Vichness*, "Skip," is a senior partner in the management company, Quality Camping Properties, Inc. and President of GreyPine, LLC.  He oversees camping operations on both owned and rented sites, day and resident camps, throughout the northeastern United States.  Presently, with his partners, he is involved in camping operations in NY, NJ, PA, ME, and CT.  A recognized expert in the camping field, Skip has presented seminars and has been a speaker at professional conferences throughout the United States, Canada, Israel, the Former Soviet Union, and Europe.  He is a past president of the New York section of the ACA and past chair of the Tri State Camping Conference.  Skip is a recipient of ACA's National Honor Award and the Tri State Service Award.  He is also past president of the Golda Och Academy (formerly the Solomon Schechter of Essex and Union) and the National Ramah Commission.   A Wexner Heritage program graduate, he is a past chair of the Foundation for Jewish Camp.  Skip was also the founding president of the Ben Appelbaum Foundation, a business incubator, founded to honor his former business partner.  He currently serves as Chair of the Board of Governors for Hillel International.  Skip is a member of the board of trustees of Randolph Macon College, where he chairs the finance committee and was the recipient of the 2012 Distinguished Alumni Award. He resides in Manhattan, with his wife Ilana, as do their children, Ittamar, & Aileen and Shai, and one grandson.
Peter J. Weidhorn
Tenafly, NJ
Peter J. Weidhorn is the immediate past chair of FJC's board of directors.  Currently a consultant, corporate director, and private investor in the multi-family housing market, Peter has over 45 years of experience in the management, acquisition, disposition, and financing of multi-family real estate.  Peter is a past Chair of the Union for Reform Judaism (URJ). Prior to becoming URJ chair, he led the North American camping committee of the URJ and was instrumental in crafting the camp movement structure.  Peter resides in Tenafly, New Jersey.
*Executive Committee