Day Camp Satisfaction Insights
Day Camper Satisfaction Insight (DCSI) and Day Camp Staff Satisfaction Insight (DCSSI) are professional research surveys that help camps pinpoint strengths and weaknesses according to respondents' feedback. DCSI provides a look at what parents and campers think of their camp experience, from programming to safety to facilities. DCSSI measures staff satisfaction and helps inform staff hiring and retention strategies. FJC administers both surveys to provide year-to-year tracking and field-wide performance benchmarks.
If your camp is participating in an FJC program or receiving grant funding from us, you may be required to participate. Check the chart below.
Program / Grant

 

DCSI Required?

 

DCSSI Required?

 

Common Ground

 

Encouraged

 

Encouraged

 

DEI Coaching Project

 

Encouraged

 

Encouraged

 

e21

 

Encouraged

 

Yes

 

Hiddur

 

Yes

 

Yes

 

Talent Innovation: New Professionals 

 

Encouraged

 

Encouraged

 

Talent Innovation: Recruitment / Retention pilots            




Encouraged

 

Encouraged

 

Yashar

 

Yes

 

Yes

 

Yedid Nefesh

 

Encouraged

 

Encouraged

 

Russian Speaking Jews Initiative 

 

Encouraged

 

Encouraged

 
Registration is open from April 17 until May 5.
FJC is subsidizing the costs of both surveys this year. Participating in both surveys will cost only $800. This base price includes a personal dashboard with real-time data, allowing you to make swift changes that will help you keep your stakeholders with you longer. You can also choose to attend a virtual fall workshop to delve deeper into your results and make a plan for recruitment and retention that takes your respondent's feedback into consideration.
DCSI/DCSSI INSTRUMENT

2023 PRICE

DCSI/DCSSI Base Fee

*Professionally designed survey and optional pre and post summer webinars to learn how to get the best data, and use it to your advantage. Real-time dashboard included in the price of the survey.

$500/Survey
Survey Combo (DCSI+DCSSI)

Utilize both surveys for the clearest view of your camp's opportunities for growth, all at a reduced price.

$800
FAQs
Who should fill out the survey? How will they receive it?
We recommend sending the DCSI survey to parents and guardians to complete at the end of their time or assigned session at camp. The DCSSI should go to a large, representative sample of your staff at the end of the summer. You are responsible for sending the survey link. FJC will provide you with the link and language for explaining the survey in advance of the summer.
HOW IS THIS YEAR'S DCSI AND DCSSI DIFFERENT THAN IN THE PAST?
Day camp professionals who used the surveys in 2022 sung their praises! We are proud of the way the surveys helped camp professionals internalize, filter, and apply feedback from their staff and families in order to think more holistically about recruitment and retention for 2023. This year, we are expanding camps' ability to customize their survey Camps will now be able to write their own custom questions to ask their campers, families, and staff.
WHAT ARE THE DASHBOARDS, AND WHAT INFORMATION DO THEY INCLUDE?
The data dashboards display your camp's quantitative and qualitative data in real time throughout the summer as you receive feedback from your constituents. You will be able to see key respondent demographics (who is responding to your survey) including gender, grade, and number of summers spent at camp. You will also see the results for the key summary measures and the overall dimensional summary measures. The dashboards will also include qualitative data, so your camp will be able to see respondents' written feedback for each overall dimensional measure.
WHAT ARE THE PRE AND POST SUMMER WEBINARS, AND WHY ARE THESE VALUABLE?
Pre and post summer webinars are value-adds that are included in the cost of DCSI/DCSSI participation.
The pre-camp webinar helps participating camps familiarize and understand the tools for a crystal clear sense of what you'll be asking your staff and families to complete. We'll also share ideas for getting the highest response rates you can so that your data is representative of the staff and camper experience this summer, and we'll teach you how to check and recheck your data dashboard so that you can make adjustments in real time. So plan to join FJC's Director of Day Camp and Strategic Programs, Jenni Zeftel, and Manager of Research and Learning, Bethany Berger, for a spring tour of the surveys and proven techniques for dissemination.
In the fall, participating camps are invited to a private half-day workshop to delve into your DCSI/DCSSI results while wire-framing your 2024 recruitment and retention plans. Get support and guidance to tailored to day camp professionals in analyzing staff and camper feedback to pull out opportunities for playing to camps' overall strengths in the new enrollment season. This workshop has proven track record of helping day camp professionals increase their camp's enrollment. Don't miss out on this small group opportunity to bring your summer survey results and learn from experts alongside your peers in the field.
What kinds of questions will the surveys ask families and staff to answer?
The DCSI will ask families to provide their reflections and satisfaction ratings with:
• The overall experience
• Camp programming & facilities
• The social emotional environment at camp
• Camp policies and communication
• Demographics
The DCSSI measures and provides insights regarding:
• How camp impacts staff skill development
• Work Environment and Camp Leadership
• The social emotional environment at camp
• Satisfaction with camp policies and practices
• Quality of training and professional development Demographics
Camp parents are the core of a camp's business. They ultimately decide whether or not to select a particular camp as the best summer experience for their child and whether to recommend a camp to others.
Day Camper Satisfaction Insights (DCSI) provides a look at what parents and campers really think of everything—from programming to safety, and food to facilities. This in-depth professionally designed research tool helps camps pinpoint strengths and weaknesses according to respondents' feedback. By revealing potential areas for improvement, camp management can identify an action plan that will help them better serve parents, campers, and their budget.
Administered by Foundation for Jewish Camp, Day Camper Satisfaction Insights helps camps:
Determine areas of strength
Identify areas of opportunity in programming, fundraising, facilities, marketing, retention, alumni and more
Identify and manage perceptions and expectations of camper families
Identify opportunities for greater communications, marketing and recruitment
Upcoming Webinars & Workshops
FAQ Webinar: April 27 from 2-3 PM ET (Register Here)
Pre-summer Webinar: May 17 from 2-3 PM ET
Post-summer Workshop: October 5 from 1-4 PM ET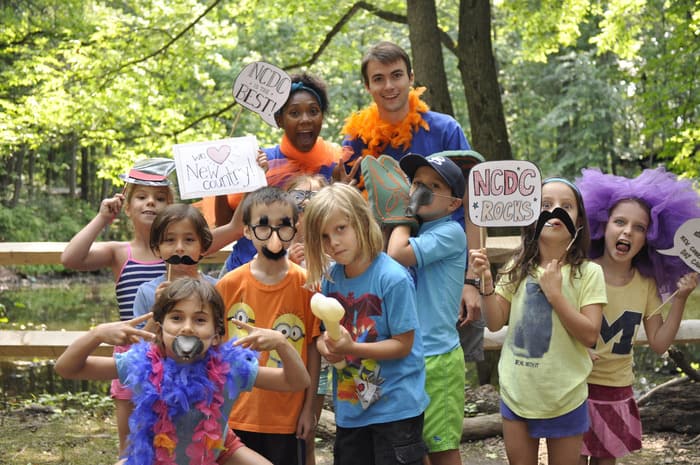 Questions? Please e-mail data@jewishcamp.org, and someone from the Satisfaction Insights Team will be in touch!