The Common Ground Fellowship
The Common Ground Fellowship provides professional development training and networking opportunities for 14-16 year-olds across New York area day camps. Explore the middah (value) of leadership and how it relates to the middot of patience, humility, joy, kindness, and foresight. The curriculum sharpens skills and builds knowledge in camper care, peer to peer support, and self-advocacy—three areas that are critical to the success of future counselors. As Common Ground Fellows, young teens find a community of peers and colleagues with whom they can exchange ideas and build meaningful relationships. Common Ground participation results in a cohort of young teens who are not only highly skilled and extremely knowledgeable, but who seamlessly integrate and embody Jewish values in their camp leadership roles.
To learn more, contact commonground@jewishcamp.org.  
The Common Ground Fellowship is provided by FJC with the generous support of UJA-Federation of New York.
The Common Ground Fellowship provides professional development for 14-16 year olds from across NY area day camps, providing specialized training to a critical population at day camps – young teens who are not yet full-fledged counselors, but who are also no longer young campers. Common Ground offers teens an opportunity to develop their community-care skills while building community with peers from across New York area day camps. FJC's goal is for teens to leave the fellowship with strengthened confidence, relationships and connection to Jewish values, inspiring them to return their camps year-after-year, eventually as well-trained counselors and role models.
Common Ground Fellows commit to participating in a full-day training in early June, two additional coaching sessions during the summer with Common Ground faculty, and periodic check-ins with their camp "mentor".
Teens who complete all required components of the fellowship are entitled to a stipend which will be distributed by their camps.
The Common Ground Fellowship launches with a day-long gathering at the Henry Kaufmann Campgrounds in Long Island. Fun and content-rich sessions on community care skills including self care, camper care and care for one's colleagues, along with Jewish values, are led by skilled by our experienced faculty. Kosher lunch and snacks are provided. 
Participating camps are required to provide one adult chaperone for the first fifteen fellows attending the kickoff, and an additional chaperone for each additional 1-15 fellows. At least one adult must be the camps' mentor who will play an integral role in supporting the teens' learning throughout the summer. 
This year's kick-off will take place on Sunday, June 11th. Exact timing TBD.  
Common Ground recognizes that ongoing reflection, practice and coaching is essential to skill development. Our faculty will offer two mandatory on-site 90 minute follow-up sessions with fellows, once in July and one in August, to revisit and build on the learning at the kickoff event. Chaperones are required. 
Foundation for Jewish Camp is committed to reengaging alumni of the fellowship through Israel travel opportunities, year-round leadership training, and more. 
Amy Meltzer
Senior Jewish Educator
She/Her/Hers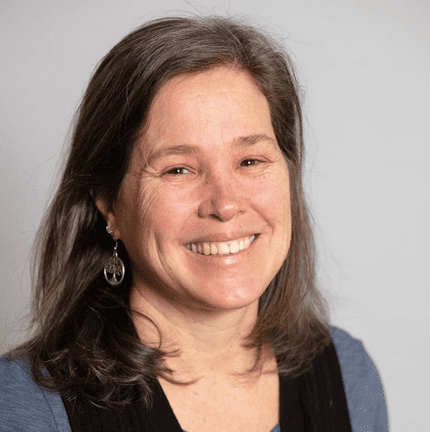 Amy is the Senior Jewish Educator at Foundation for Jewish Camp. As a member of the Jewish educational team at FJC, Amy provides insight and direction for a portfolio of educational initiatives to attract, educate, and engage families with young children and to ensure that the magic of camp is felt year-round and lifelong.
Prior to joining FJC, Amy worked for PJ Library at the Harold Grinspoon Foundation, where she designed in-person and virtual learning for family engagement professionals to strengthen their capacity to engage families with young children. Amy served as the long-time kindergarten teacher at Lander-Grinspoon Academy (LGA) and designed family education for both LGA and Abundance Farm, a Jewish food justice farm in Northampton.  Amy is the author of three children's books – A Mezuzah on the Door, The Shabbat Princess, and Harvest Blessings – and the Jewish parenting blog Homeshuling. She is a former Outward Bound wilderness guide and trip leader for both Tamarack Camps and Olin Sang Ruby Union Institute and is the proud founding director of the Teva Learning Center. In 2015, she was awarded the Covenant Award for excellence in Jewish education and is currently a fellow in the Mandel Educational Leadership Program. Amy received a M.A. in Education at Smith College, a B.A. at Wesleyan University, and spent two years as a Beit Midrash Fellow at the Drisha Institute. She lives with her family in Northampton, MA. 
Favorite Camp Activity: Backcountry Trips
Email Amy at Amy.Meltzer@jewishcamp.org
Jenni Zeftel
Director, Day Camp Initiatives
She/Her/Hers

Jenni joined FJC in October 2017 as the Director of Day Camp and Strategic Programs after a six year tenure at lower Manhattan's 14th Street Y. At the 14th Street Y, Jenni grew from her original role as Assistant Director/Program Coordinator of the Y's largest Jewish day camp program, New Country Day Camp, to Director of New Country Day Camp, to Director of Summer Programs, and then to Director of Youth Programs overseeing all program departments serving ages 5-18. Jenni holds a Master's degree in Early Childhood Education from Hunter College, and while studying she also worked for a brief period as a member of the full-time team at Surprise Lake Camp, where she had been a camper and young staff member for many years. Jenni is passionate about "Open Tent Judaism" a platform she helped to develop at the 14th Street Y used for building Jewish identity while celebrating diversity and inclusion. She is also passionate about food and restaurants, organization, seasonal décor, and her hometown of New York City. Jenni lives in The Bronx with her daughter Violet and her husband Jon who is also a Jewish communal professional. They met at Jewish day camp.
Favorite thing about camp: Eating obscene amounts of mac n' cheese, and of course, meeting my husband and best friends.
Email Jenni at Jenni@jewishcamp.org
Henry Weltman
Associate Program Manager
He/Henry
Henry Weltman is the Associate Program Director at Foundation for Jewish Camp. Henry grew up in Sudbury, Massachusetts, and spent his summers as a second-generation camper and staffer at Perlman Camp in Lake Como, Pennsylvania. He found the greatest joy from Israeli dance alongside his brother and cousin in his early years, and in later years, he enthusiastically led the Shabbat tradition for the entire camp.
During his college years, Henry attended Tulane University, where he worked and volunteered his time with the Tulane Hillel. As a junior, Henry joined the 5th cohort of the Nachshon Project, studying at Rothberg School at Hebrew University in Jerusalem, while exploring a variety of professional Jewish careers among like-minded peers. He received his BS in Marketing and Economics from the University of Vermont Grossman School of Business in the Spring of 2021.
Henry has been involved with FJC across a variety of roles, beginning as a Cornerstone Fellow, followed by the Cornerstone Event Internship, and maintained a connection by establishing, and ultimately co-chairing, the Cornerstone Alumni Board (CAB). Henry is excited to leverage his experience within FJC's Cornerstone program, combined with the skills and knowledge from his business school education, to support new and existing programs, engage alumni, and maximize participant experience.
Favorite Camp Activities: Israeli dancing alongside my brother and cousin, and leading Shabbat.
Email Henry at Henry.Weltman@jewishcamp.org
Ari Wolff Cameron
she/they
Ari Wolff is a multidisciplinary artist, writer, and educator based in Queens, NY. Ari's work explores written language and proposes alternate modes of communication through mark-making, xerography, sculpture, text, and book arts. For the last decade, Ari has worked with schools and community-based organizations to create process-based projects that meet at the intersections of visual art, Jewish values, and literacy. Ari is the current Art Studio Director at the 14th Street Y, where she teaches process-based art to preschoolers and runs an experimental publishing initiative for 3rd-5th graders. Her work has appeared at Longwood Gallery, Plaxall Gallery, Collar Works, the Foundry, and in POETRY Magazine, among other places. Ari holds an MFA in Studio Art and Social Practice from Queens College.
Ari is very excited to join the Common Ground team once again this summer to engage and support this year's fellows!
Favorite Summer Activity: I love to ride my bike through NYC! And eat ice cream.
Alicia Ferguson
She/Her/Hers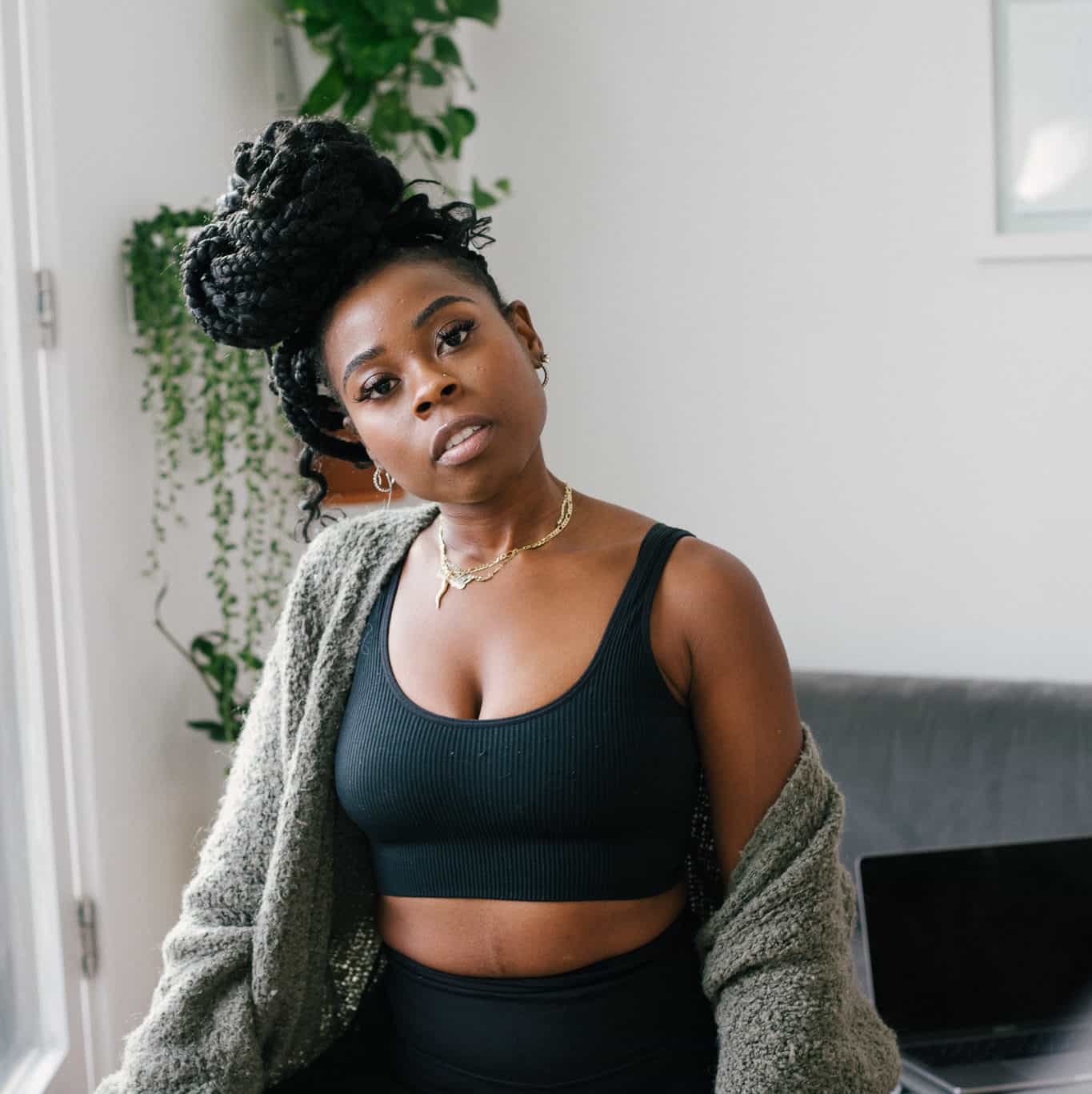 Alicia Ferguson is a creative wellness entrepreneur based in Brooklyn, NY. In 2021 she was recognized as one of the Top 21 Black Beauty Executives & Innovators Changing the Beauty Industry by Instyle Magazine. As a leader in the beauty & wellness space, her mission is always radical self-compassion.
Alicia is a lululemon ambassador, certified yoga practitioner + MSC (Mindful Self Compassion) facilitator and an ICF certified life coach . She's also the Co-founder of Bk yoga Club, the first body-positive yoga studio in the USA. She also Co-founded On Dekalb, a wellness-inspired coffee shop located in Bed-Stuy, Brooklyn. As a leading voice in diversity and inclusion, she has consulted with Fortune 500 companies such as Nike, Athleta, and Lululemon.
In addition, Alicia is passionate about creating spaces where Black folks feel seen and represented.
She is a published writer with her work being featured in Well +Good, Vogue and more. In 2022 she self-published her first poetry zine, entitled "Letters from my ex."
She believes in the power of centering the collective and individual Black narrative in her story telling.
Alicia covers topics around fitness, mindfulness, relationships, body positivity and design.
Favorite Summer Activity: Lay in the sun at a park.
Jodie Goldberg
She/her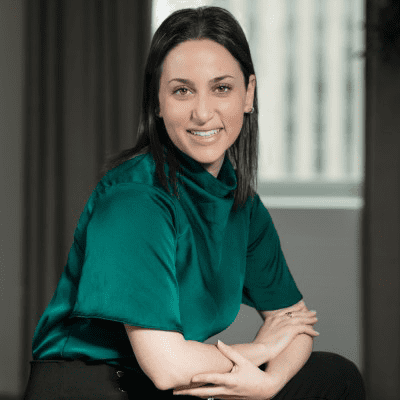 Jodie is a Program Officer at The Covenant Foundation in New York City. Previously, Jodie served as an Education Consultant, Teen Engagement and Educator Networks at The Jewish Education Project where she facilitated networks and designed professional development opportunities to support the needs of teen engagement professionals in the New York area and beyond. In addition to her full- time role, Jodie currently serves as the Jewish Education consultant for UJA Federation of NY's Shapiro Family Fellowship Program and serves as educator faculty for Foundation for Jewish Camp's Cornerstone Fellowship. Jodie holds dual master's degrees in Jewish Education and Hebrew Bible from The Jewish Theological Seminary.
Favorite Summer Activity: I love to spend time walking around New York City in the summer, and exploring the beautiful parks, restaurants, and unique architecture that the city has to offer!
Brett Gurwitz
he/him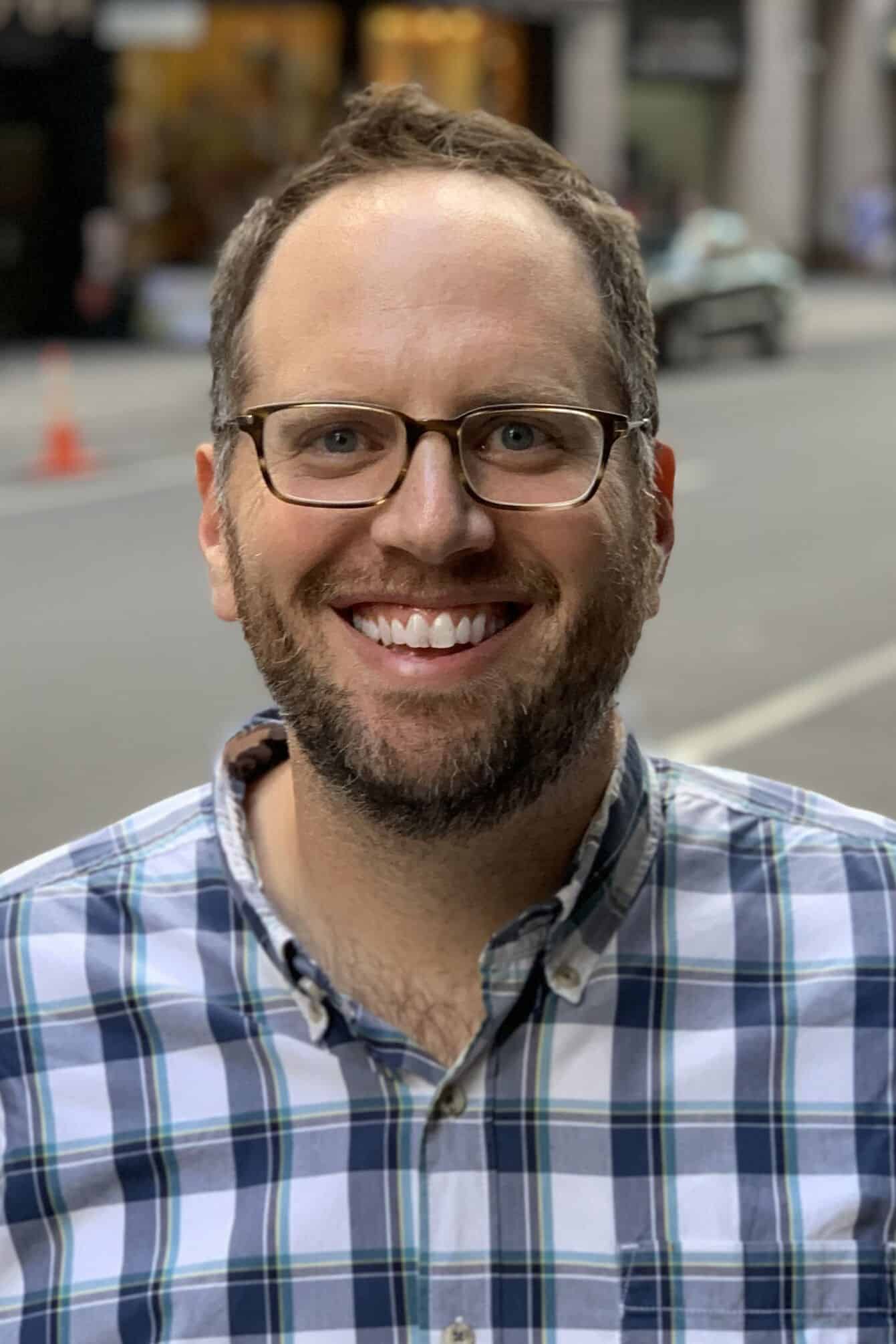 Brett Gurwitz is a trainer, coach, social worker and consultant with over twenty years of youth development and team building experience. Brett trains and consults in areas such as social emotional learning, strategic supervision, restorative justice and team building privately and with organizations such as Ramapo, True to Life Training and the Foundation for Jewish Camp. Brett has been on the faculty of FJC's Common Ground fellowship since its first year.
Prior to his work as a trainer and consultant, Brett served as a program manager at Harlem RBI, a unique program that uses the power of teams to teach and inspire youth. He also served as the senior program director at Roads to Success where he oversaw all after-school and camp programming serving over 800 children. Brett also worked as the camp director of a large Brooklyn-based day camp for students living in temporary housing. Brett holds a bachelor's degree from the University at Buffalo and a master's in social work from Columbia University. Brett lives in Queens, NY with his hilarious daughter, wonderful wife, and cat named Ginger Ale.
Favorite Summer Activity: I love going to baseball games and BBQ's!
Shawn Shafner
he/they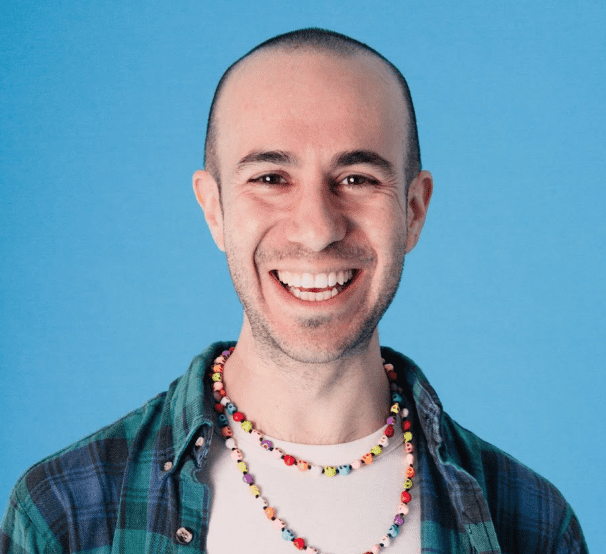 Shawn Shafner is an artist, educator and activist based out of Washington, DC. Founder of The People's Own Organic Power Project (www.thePOOPproject.org), he has spent 12 years creating award-winning theater, film, podcasts, a book, and countless educational events to catalyze conversation about sustainable sanitation from the floor of the United Nations to the mountains of Rwanda.
When his head isn't in the toilet, Shawn can be found teaching meditation and mindful creativity, leading movement classes, singing, and developing arts-integrated curriculum for learners of all ages. Since receiving a Spielberg Fellowship from the Foundation for Jewish Camping in 2005, Shawn has created dozens (hundreds?) of original programs integrating ritual, theater, art, education, and community of all ages with Storahtelling – Lab/Shul and at more JCCs, religious schools, day- and overnight camps than you can shake a lulav at. He is a current graduate student at George Washington University, earning an MFA in Social Practice Art with an Emphasis in Public Policy.
All that aside, Shawn just wants to spread love, have fun and make meaningful connections. So let's get started already!
Favorite Summer Activity: Hike and swim in watering holes if they're not too cold.
Avi Siegel
He/Him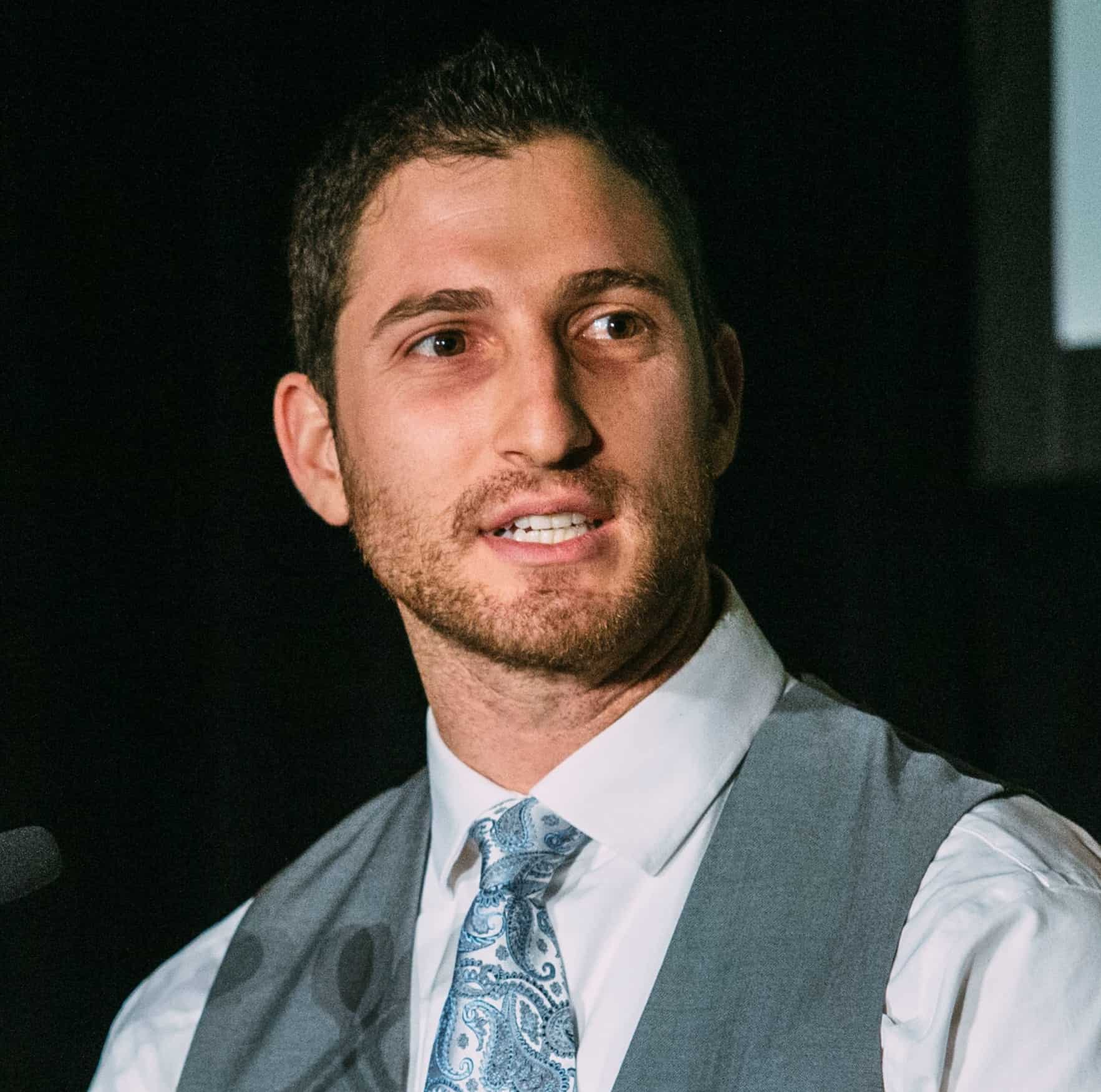 Avi Siegel hails from sunny Los Angeles California but lives in Maplewood with his wife and three daughters. As director of teen initiatives at Federation, he focuses on strategy and strengthening partnerships with synagogues and schools in support of their work with teen professionals and teen participants. Beyond the 4 walls of the office, he loves to lead educational trips. The opportunity to take participants out their element and explore themselves and someplace new is remarkable. He has lead trips to Israel, U.S. teen tours, Maccabi USA games, Holocaust trips to D.C., Relief missions. He is a big fan of Jewish rituals that involve chocolate and bringing light into our world. He enjoys puzzles, hiking, and reading (ask him about his current book recommendations). He is a proud Camp Alonim alumni and thinks of camp as that magical world like Narnia.
Favorite Summer Activity: Summer is all about swimming, picnics, travel, and the beach.
AJ Huaylinos
she/her
Shorefront Y Day Camp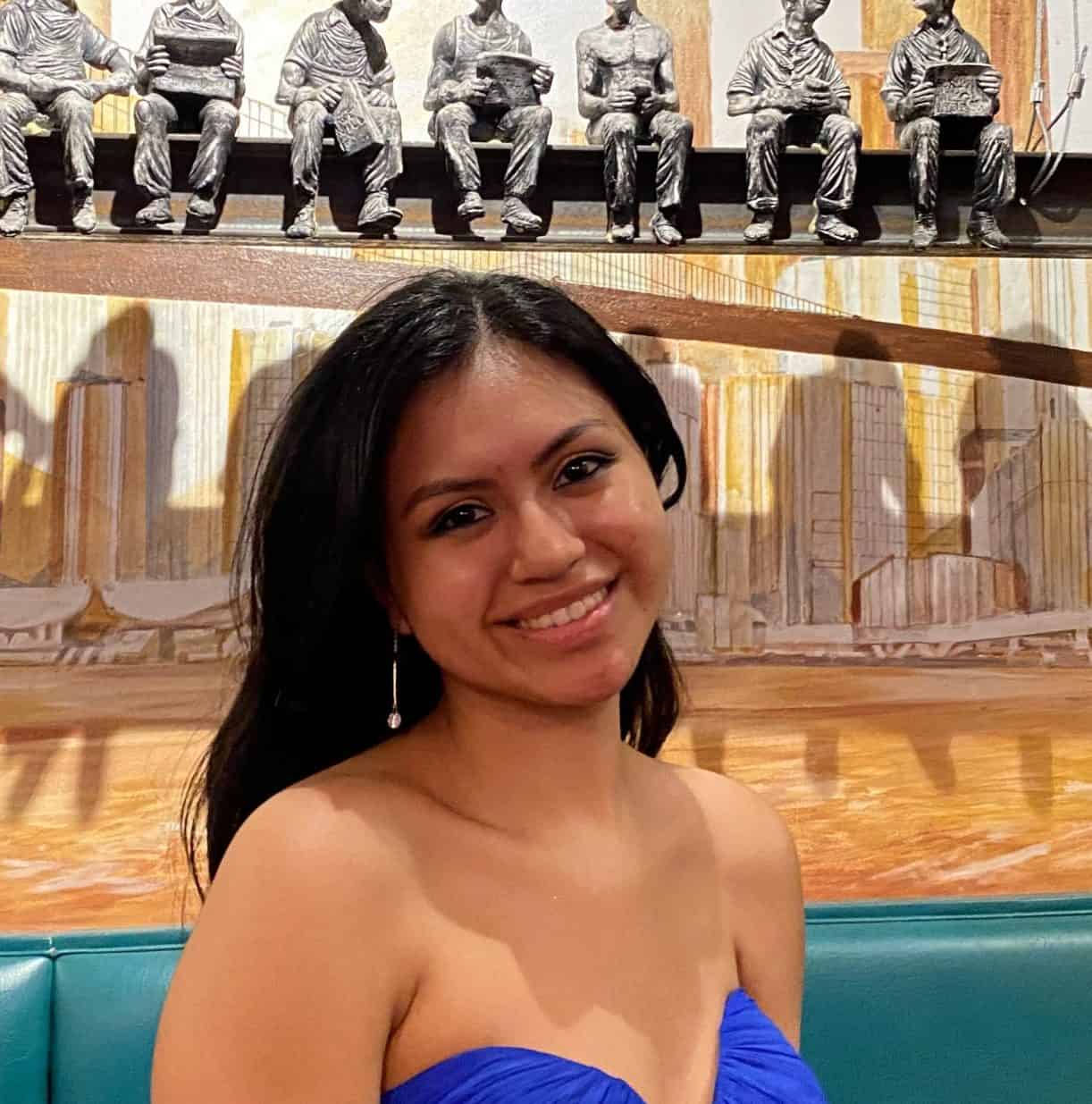 Hey there, my name is Aliana, but most people know me as AJ!! This is my first summer holding the position of trip coordinator and program assistant supervisor, but my fourth summer working at the Shorefront Y. A few things about me is I'm 19 years old, I'm currently a sophomore in my college, and am in a nursing program. I look forwards to hopefully one day becoming a nurse practitioner!! I love martial arts, music, dance, and books. I really enjoy working at my camp and am so excited to meet you all:)
Favorite Summer Activity: I love to go to the beach, dance to music, play board games/ cards, go to restaurants, hang out with my friends and family, read especially by the pool, barbecue, and explore new places!
Amanda Bocca
She/her
Usdan Summer Arts Day Camp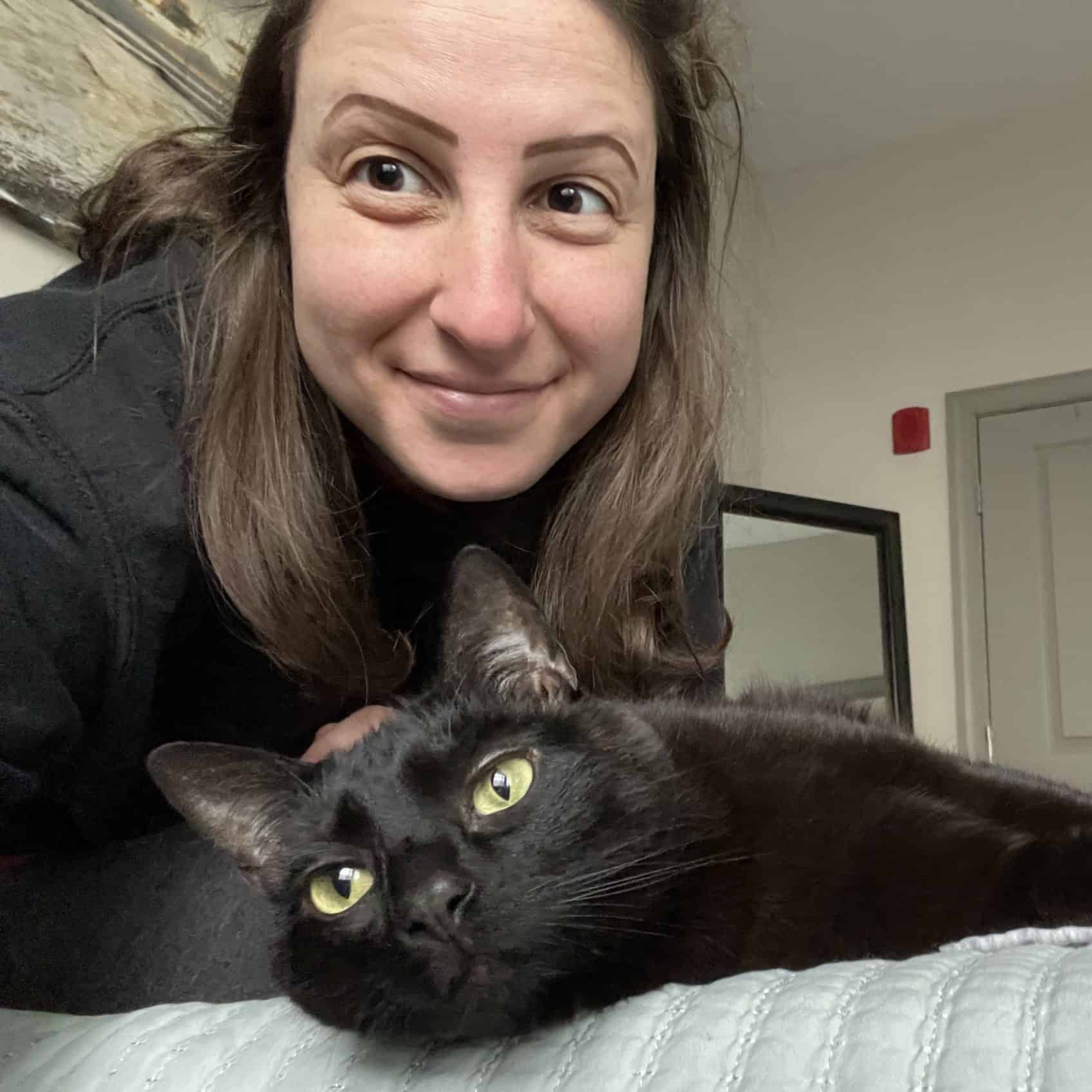 Hi! My name is Amanda; I live with my husband and our two cats, Jack and Stella. I am originally from Westchester; I moved to Long Island in 2016. I love being a social worker and working with others. I enjoy cooking and baking, working on puzzles, and spending time with my family.
Favorite Summer Activity: I enjoy sitting outside or visiting the beach. I also enjoy going for walks around Port Jefferson and meeting up with friends.
Colby Smith
He/Him
New Country Day Camp

This is my second summer as the Staff Care Manager at New Country Day Camp, but I've been at Educational Alliance, our parent organization, in various roles since 2016, including teaching the Journalism unit at camp, leading the after school program at the 14th Street Y, and teaching preschool at the Manny Cantor Center.
Favorite Summer Activity: Hit the BEACH, BROTHER!

Danielle Bursky
She/her
Mid-Island Day Camp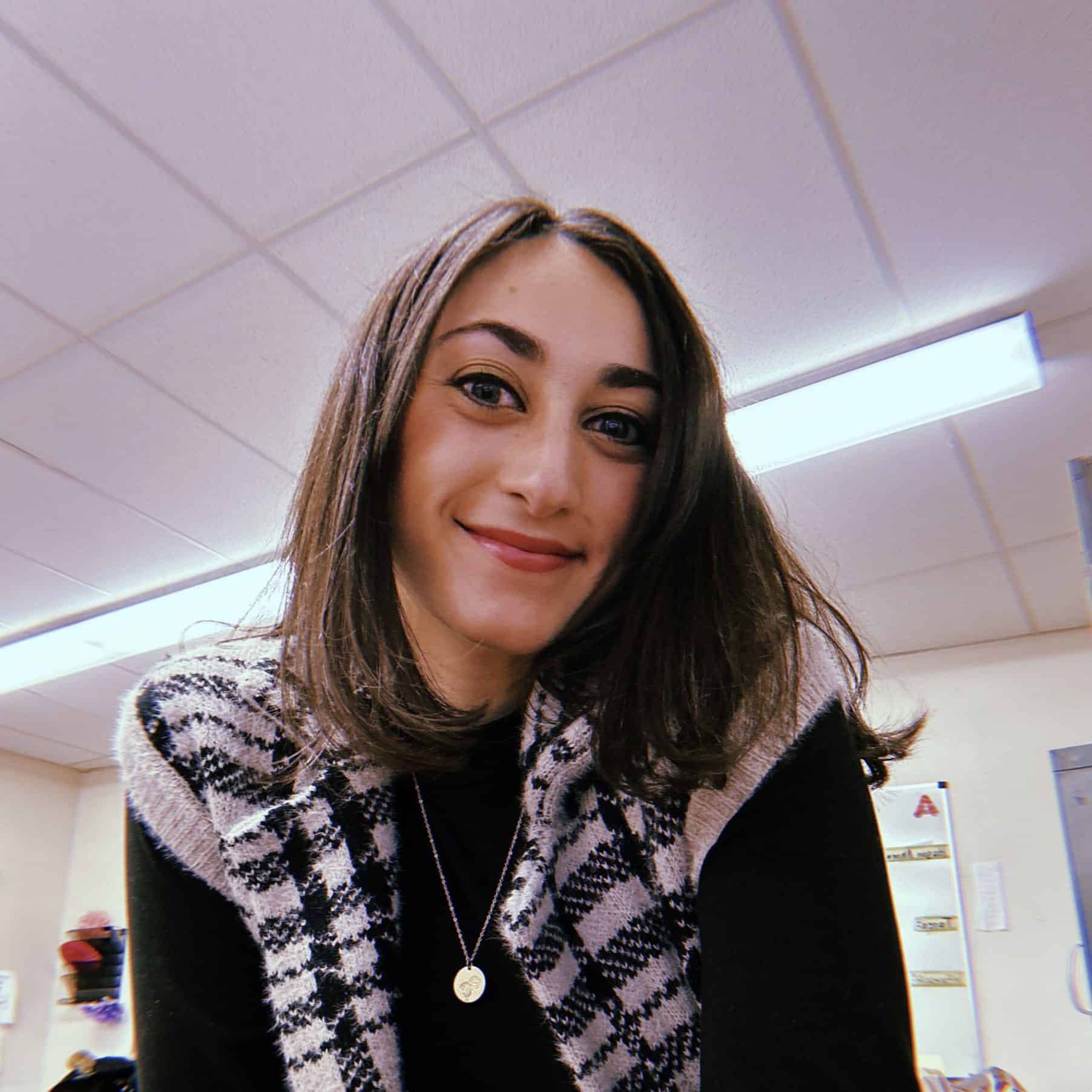 Hi! During the year, I am a Spanish teacher on Long Island. Fun fact: I am trilingual! In my free time I like to cook and bake. I also enjoying listening to music and cheering on my favorite team, The NY Islanders.
I am in my second year of teaching and I love it! My passion for education and working with children began at camp. I attended Mid Island Day camp as a toddler through my early teens. Then I decided to enroll as a CIT and have been working there since. Some of my favorite camp activities are singing at Oneg, swimming, and archery.
Over the years I have taken on new responsibilities such as planning morning activities, Maccabia, and sprucing up the camp Spotify. I enjoy reconnecting with my camp family every summer and meeting new staff and campers. I am excited for Summer 2023!
Favorite Summer Activity: I love to plan and coordinate our color war, Maccabia!.
Dionicio Meza
He/Him
Marks JCH Summer Day Camp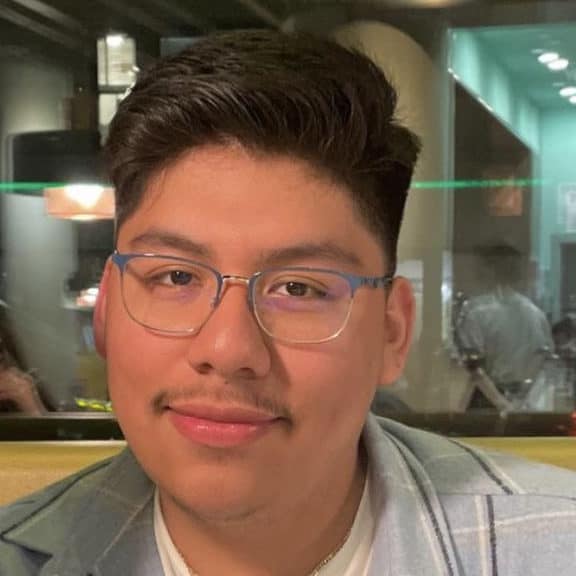 Hello, my name is Dionicio, also known as DIO. This will be my 4th summer with JCH. I don't only do JCH. I am a full-time permanent substitute teacher. I teach 4th grade. I have also wanted to be a teacher, so working and teaching children is rewarding. In the JCH, I have a supervisor's role in Afterschool, in which I check if all the classes are running smoothly.
Some of my hobbies are art. I enjoy drawing and painting. I find peace in doing these activities. I also like t go to cafes and drink coffee only iced!!
Favorite Summer Activity: I really enjoy going out wit family after a long day of camp. We usually go for a walk or go get ice cream after a long hot day. I also like going out with my friends to the movies, or out to eat dinner.
Naomi Sorkin
she/her
Island Quest Day Camp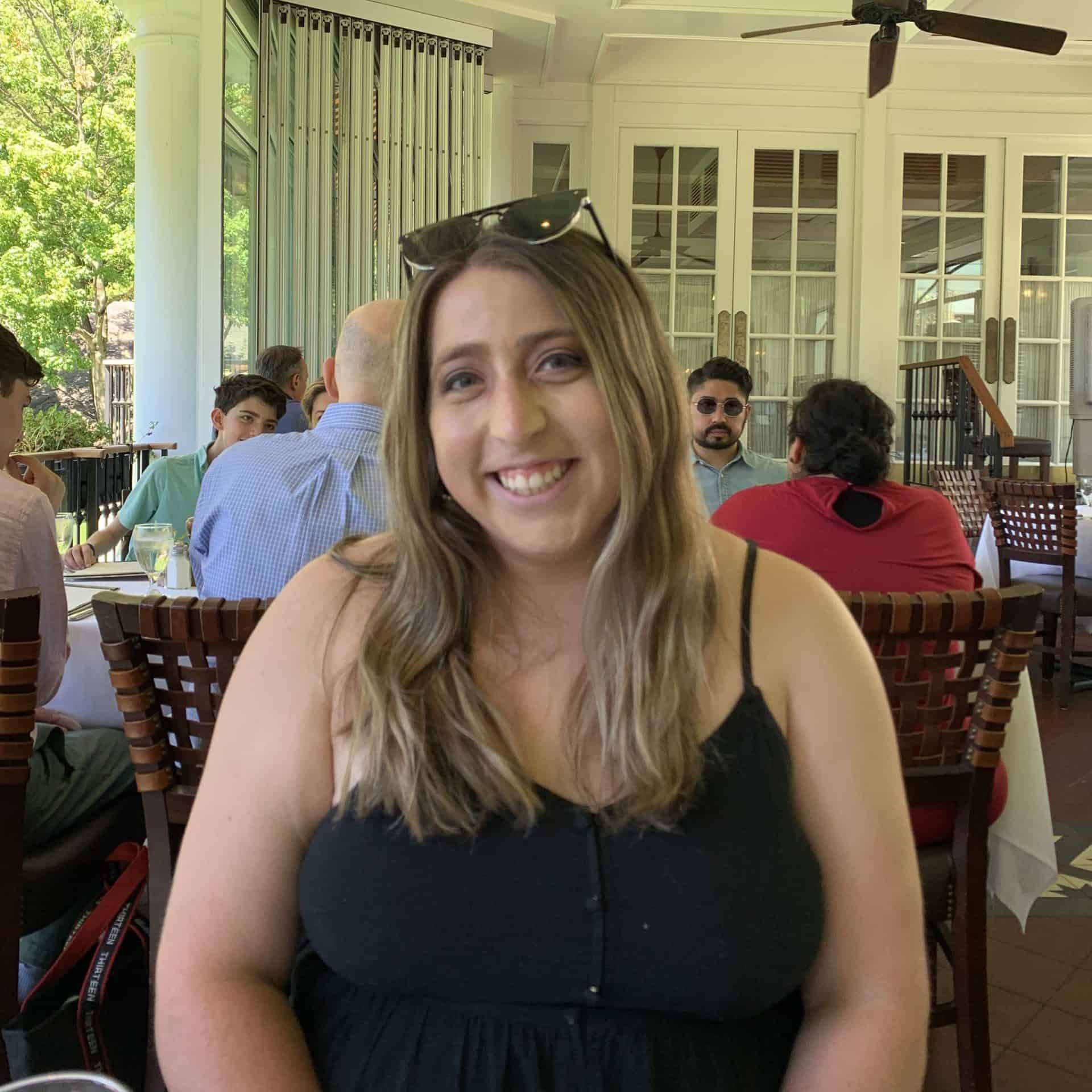 My name is Naomi Sorkin. I am from Commack, New York in Long Island. I live with my parents and my cat, Gracie. I am currently pursuing my advanced certificate for physical education at Queens College. Additionally, I am working part-time as an assistant director of an after school program in Queens. I have always love working with kids and helping them in all aspects of life. Camp has always played a huge role in my life since I can remember. I am so excited to embark on a trip to Israel with teens this summer and see them grow and help be a more proactive member of society.
Favorite Summer Activity: When I am not at camp, I love to listen to music with friends and go to the beach.
Noah Diamond
he/him
Camp Ga'avah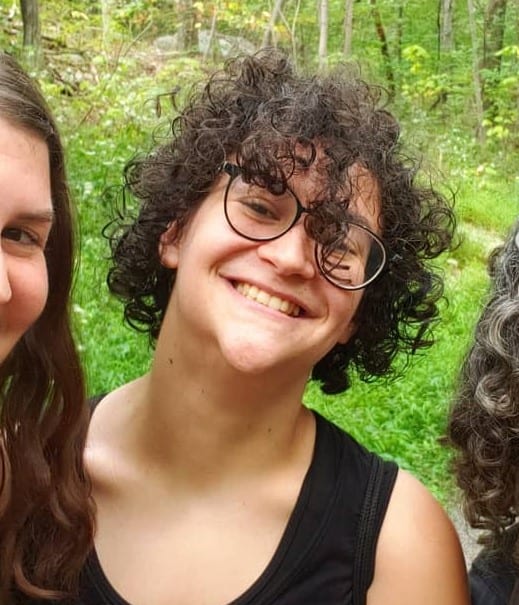 My name is Noah, and this is my second summer with Camp Ga'avah, and my first year as an LIT mentor. Being LGBTQ is something that is extremely important to who I am, and the same goes for my campers. In college I was on the executive board of the Residence Hall Student Association, which involved working on programming for the whole campus and delegating to the Hall Governments on campus, as well as helping them plan their own programs. This seems like a more fun, outdoors version of that so I'm excited! During the year I am a preschool teacher in Long Beach, which I love dearly.
Favorite Summer Activity: Being outside in the sun, hiking, going in the pool.

Stephanie Silberman
She/Her
Island Quest Day Camp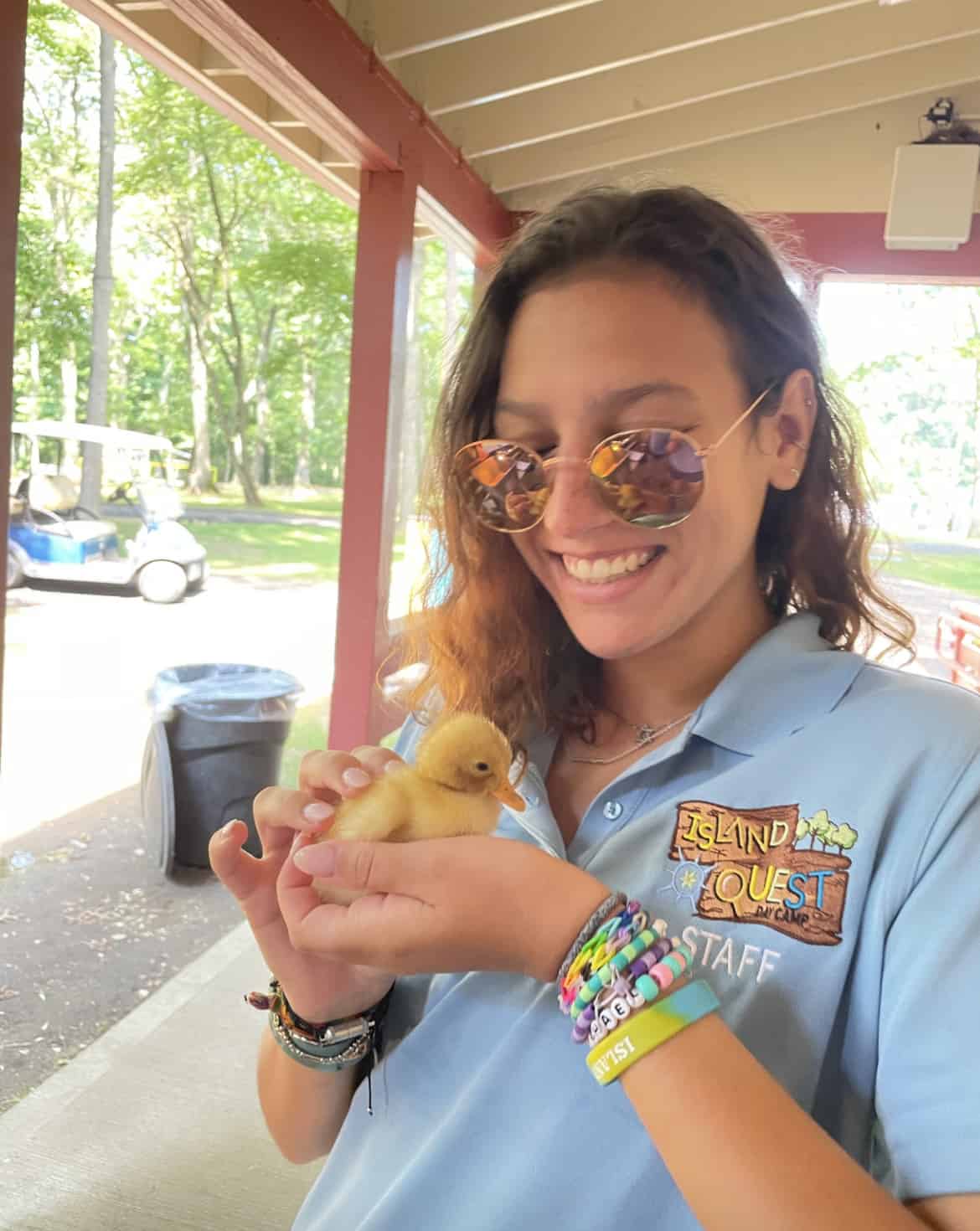 Hi! My name is Stephanie and I have been working at camp for 11 years now! I have worked my way up to the LIT coordinator where I will be helping the teens grow in to amazing staff.
I have always loved camp and I am super excited to make this summer better than every before. Through our programming at IQ I will be teaching the teens on how to become not only great staff but also amazing young adults. I love being involved with them and participating in all the activities they do.
Favorite Summer Activity: This summer aside from camp I will be spending my weekends at the beach. Living on the beach my whole life it has always been my favorite place. While at camp we will be going on amazing trips that I can't wait to share those memories with the teens to add to the amazing experience that is a summer at IQ!