Hiddur Initiative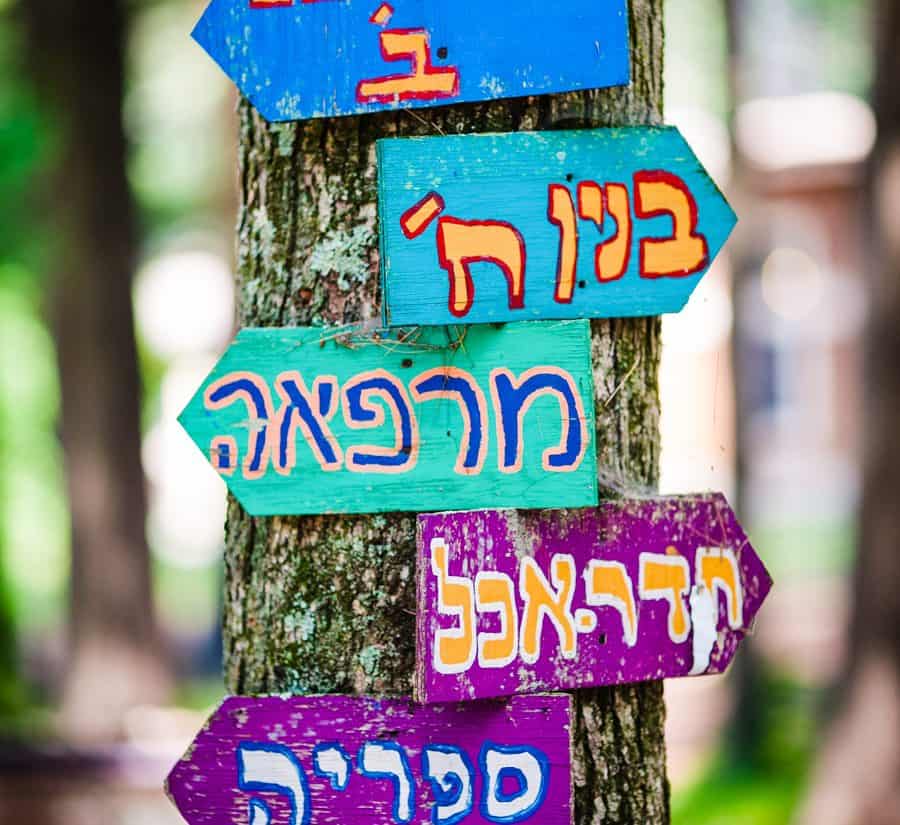 The Hiddur Initiative is a project of the Foundation for Jewish Camp (FJC), aimed at helping camps become more effective at delivering Jewish educational experiences to their campers and staff, in ways that align with each camp's unique Jewish mission.
Study after study demonstrates that camp works – the influence of Jewish summer camp on the ways in which Jewish adults engage with the community can be felt long after the last sunset of the summer. Over the last several years, camps have taken their educational mandate more seriously by strengthening Judaic programming. Despite this activity, Jewish education across the field of camp is still very much a work in progress with great opportunity for further development. The Hiddur Initiative aims to create new ways to achieve systemic enhancement in Jewish experiential education at camp.
Participating camps create stronger, more complete and elevated Jewish experiences for all of their stakeholders. Through Hiddur, senior professionals, program staff, and key camp lay leaders work with a seasoned organizational coach to enhance their organization's ability to transmit Jewish values, culture, and tradition in line with their camps' missions. This initiative empowers camps across the spectrum of Jewish life, to maximize the Jewish outcomes they seek for their campers and staff.
What does Hiddur mean?
The concept of beautifying or enhancing a Jewish ritual by appealing to the senses is called Hiddur Mitzvah. Sounds, smells, tastes, textures, and colors elevate our experience of ritual acts. Through The Hiddur Initiative, camps will use all of their senses to create reinvigorated models of Jewish learning and living at camp and all year round.
What are the goals of The Hiddur Initiative?
Beyond camp programming, Hiddur is about creating new ways to achieve systemic change and growth in Jewish culture at camp. The work of each camp will be to focus in on what specific Jewish experiential learning outcomes they want to see in their campers, staff, and camp community. What do they want them to know, value, and do differently after having spent time in their camp? What activities will foster these outcomes? Through identifying answers to these questions, camps will establish and enhance systems by which camps actualize their unique Jewish missions.
How it Works
The first Hiddur cohort is comprised of eight overnight camps.
• B'nai B'rith Camp
• B'nai B'rith Perlman Camp
• Camp Daisy and Harry Stein
• Camp Judaea
• Camp Sabra
• Camp Tel Noar
• Emma Kaufmann Camp
• Herzl Camp
The participating camps committed to a three year process from 2016-2018 to enhance Jewish experiential education at their camp with the help of a Hiddur coach. Each camp formed a Hiddur team, including professional and lay leadership, to holistically ensure that the work of Hiddur aligns with and impacts the broader vision of the camp community. The eight camps participated in a Community of Practice together to share experiences and ongoing results of Hiddur, and to further develop their ability to effectively implement Jewish experiential learning at camp. Camps were given access to Ignition Grants to fund new Jewish initiatives.
Questions?
Please contact Julie Finkelstein at julie@jewishcamp.org